The truth is that we all love summer. But if just like us, you are not really a fan of crowds and you prefer to travel in less popular months, fall is the perfect holiday season in the northern hemisphere. Beautiful colors, picturesque sunsets, nice temperatures and cheaper prices? These are just a few of the perks of travelling in the shoulder season. This year we all also have a different problem. Coronavirus ruined lots of our travel plans and summer may still not be the best time to wander around the world. We do hope though that during fall we will all be able to travel again. This is why we prepared this blogpost! It is a list of best off-season destinations in and close to Europe that we visited and had an amazing time! Some pictures from our off-season travels for little encouragment too!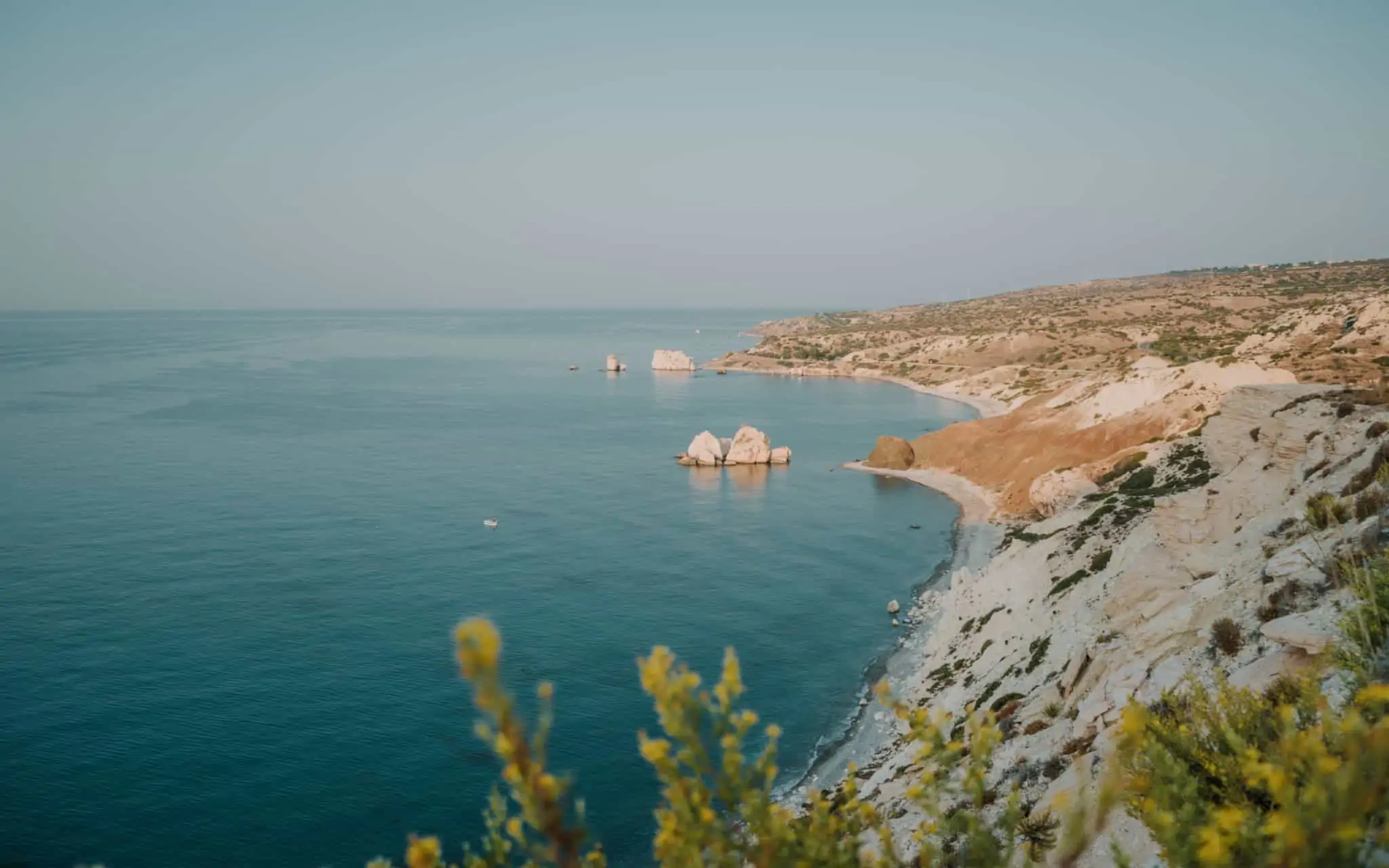 Cyprus was definitely one of our biggest surprises in 2019. We came there with no expectations – Aphrodite's island was supposed to be only a quick pitstop before our middleeastern adventures. We spent four days there in November and had the most amazing time! We were surprised how good the weather was during late fall – it was very sunny and very warm. Warm enough to enjoy swimming in the crystal clear turquoise water – most beautiful water we have ever seen, true story! The island is full of legends and has Olimp in the center – a mythical mountain where the Gods stayed. We highly recommend Cyprus in November to catch some sun and have your last pre-winter beach time! You can read more about Cyprus here.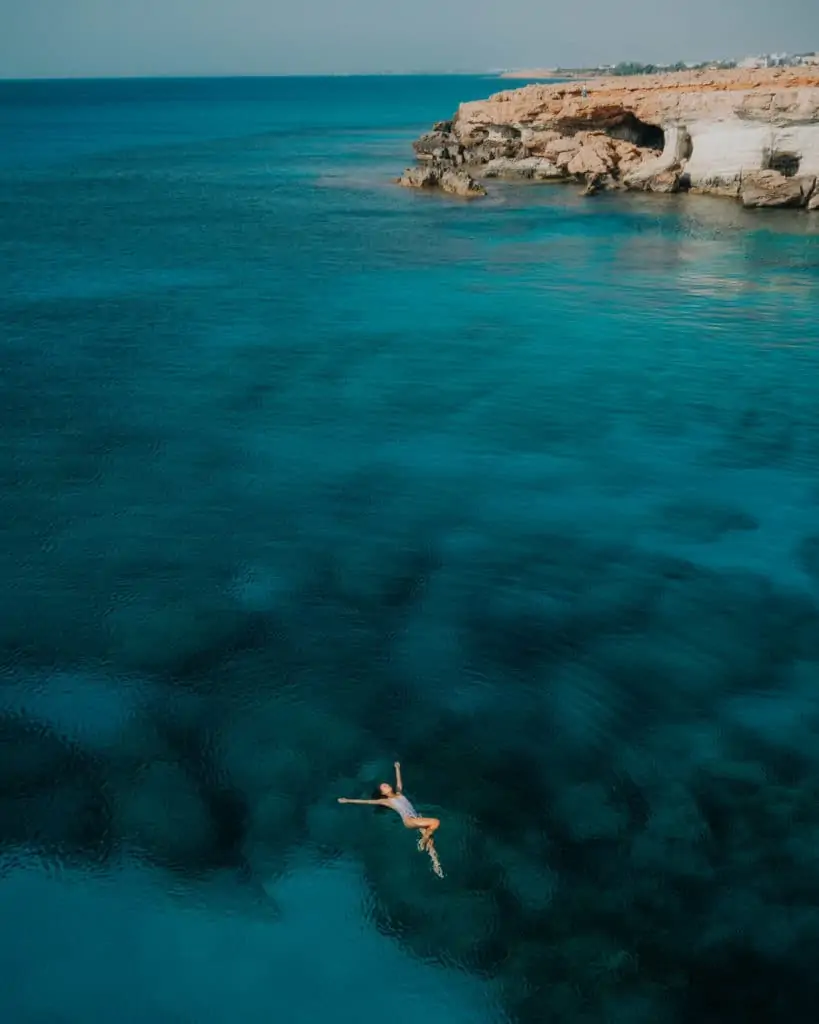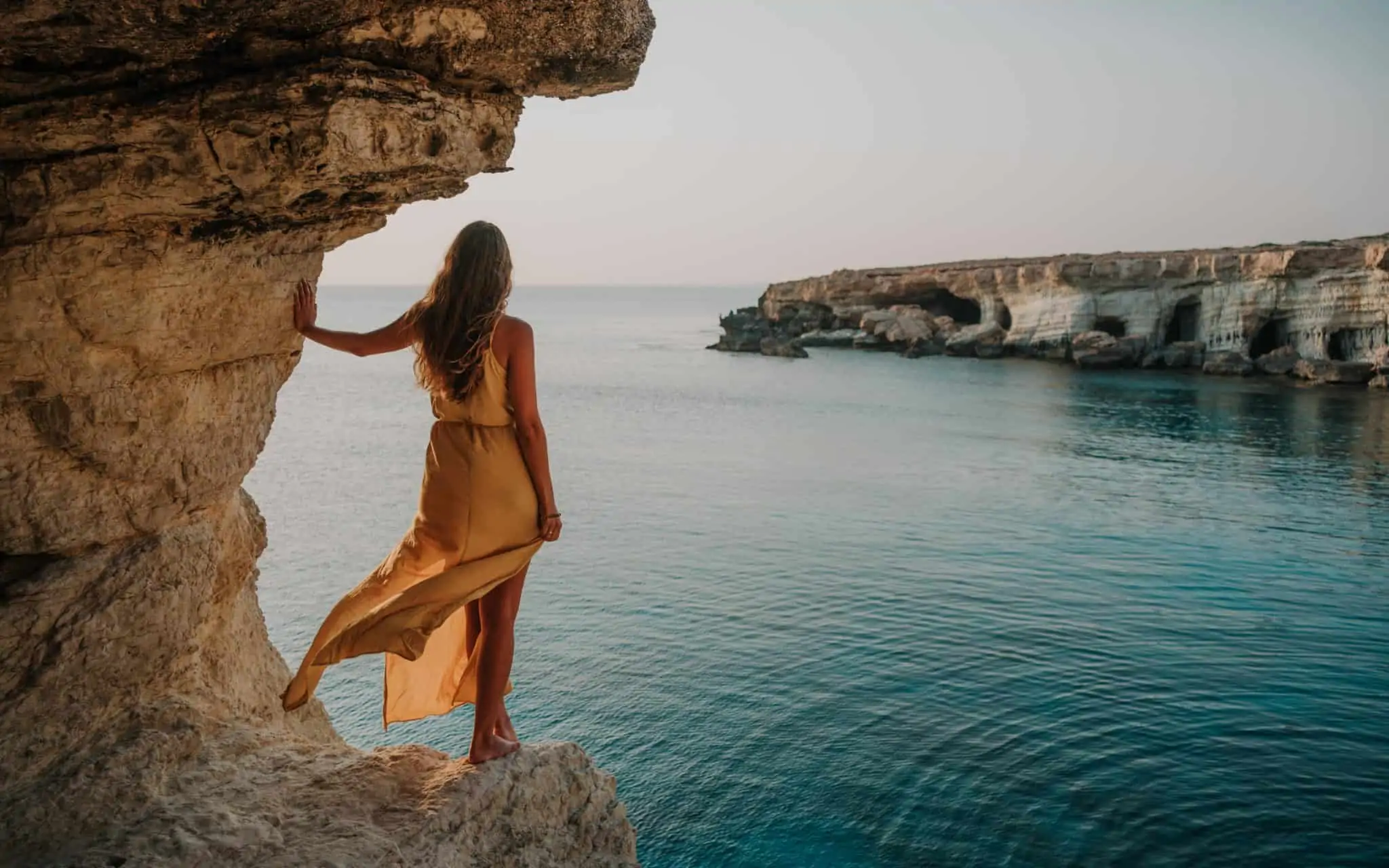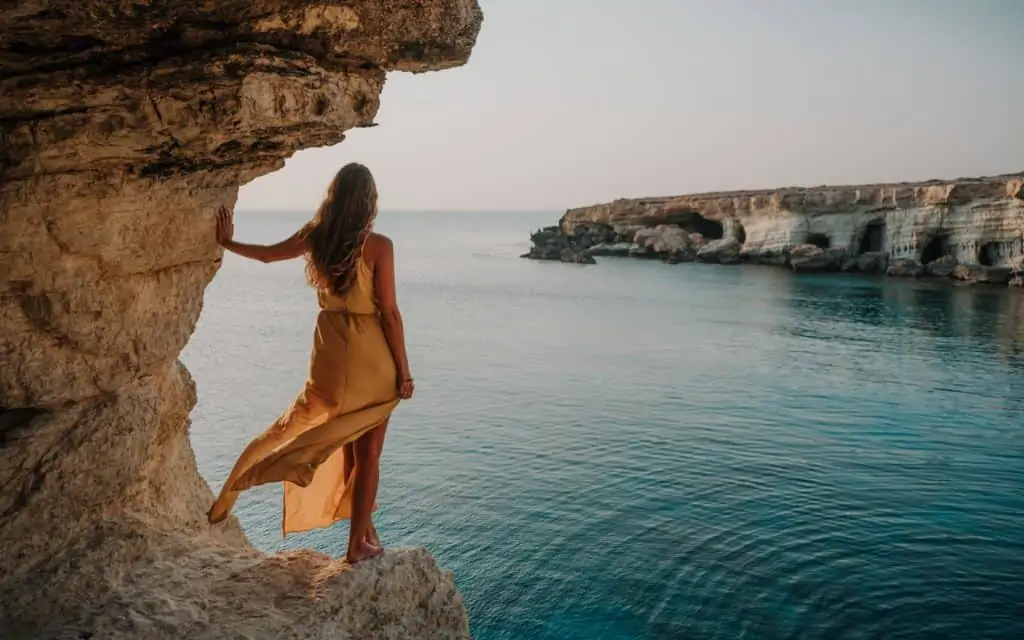 It's the smallest country on our list but we guarantee that you won't be bored when you pick this destination! Malta has 316km2 and consists of three islands – the main one with quaint Valletta, smaller Gozo with a very chilled atmosphere and the smallest Comino perfect for all kinds of beach bums. We visited Malta off-season twice (these pictures are from December) and we are sure we will come back again. It is a destination perfect for people who love long walks, rocky beaches, beautiful sunsets and chill. We especially fell in love with Gozo – a tiny island with towering cliffs, beaches and a very relaxed vibe. Beware of the autumn winds though – some days they will try to rip your head off!
Italy is the country that has it all – no wonder it is the beloved travel destination for so many people. It is a perfect country for an autumn trip – look below at our suggestions. Also this year we ourselves plan to find some cheap tickets to visit one of the italian island during fall!
Tuscany is a pure gem during all seasons, but fall is an extra magical time. Beautiful colours, amazing sunsets, delicious pizza – perfect place to just drive from one quaint town to another and savour the local, delicious wine. While in Tuscany definitely visit Saturnia for a nice free dip in some thermal water pools. It is a popular spot so be there early!
Which means – just rent the car and drive! The Dolomites glowing with the autumn colours, beautiful lakes Como and Garda, italian towns with a soul (we once did Bolonia, Bergamo, Venice, Verona, Padwa) or the Ligurian gem – Cinqueterre. There is no shortage of the options and this is only the north of the country! Maybe Rome, Pompei and Capri? Sycily? South Italy with Bari and magical Alberobello? The list of perfect places for a fall roadtrip in Italy never ends. Learn more about our idea for a short italian roadtrip in this blogpost.
Portugal was the first country we have visited together and this is probably the reason why we feel so sentimental about it. Not once have we dreamed about growing old on the porch of our tiny house on the beach in Algarve. For now we are obviously postponing the idea, but it is still there! Below we show you the places we know the best, but we are sure whole Portugal is beautiful during autumn.
For the fans of surfing, basking in the sun and lying on the sand Algarve is the perfect destination. After summer time this place still cannot be called "empty" but it is definitely easier to find a quiet spot just for yourself. Algarve is one of the most beautiful coastlines we have ever seen and thanks to its countless beaches, secluded bays and unusual rock formations you can never get tired of this area. We visited the south of Portugal in October and we can vouch for the fact that the weather during this time can be very pleasant and you can leave your warm clothes at home. This makes Algarve one of the best off-season destinations in Europe in our opinion!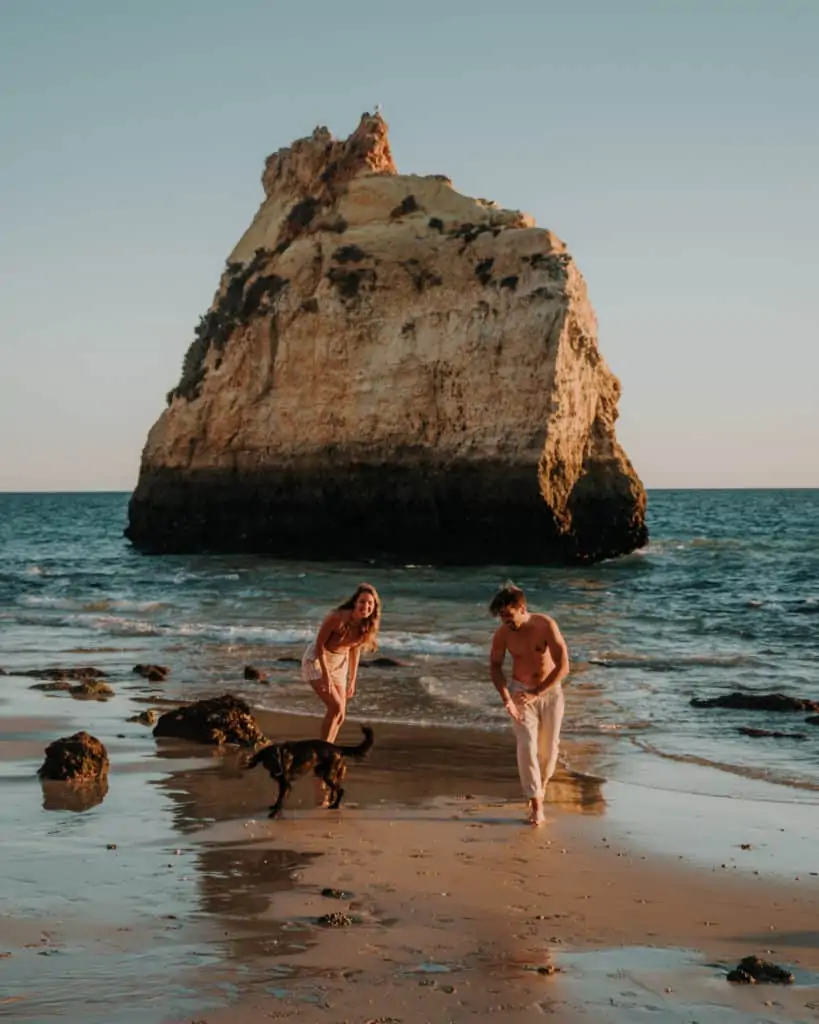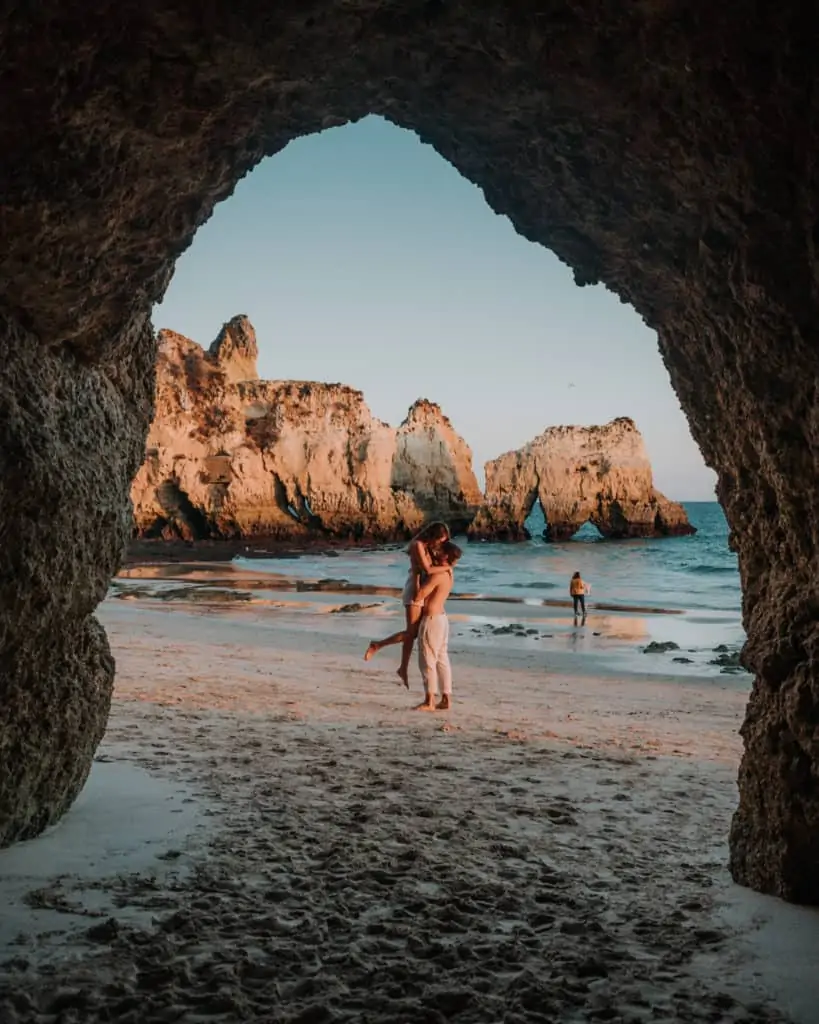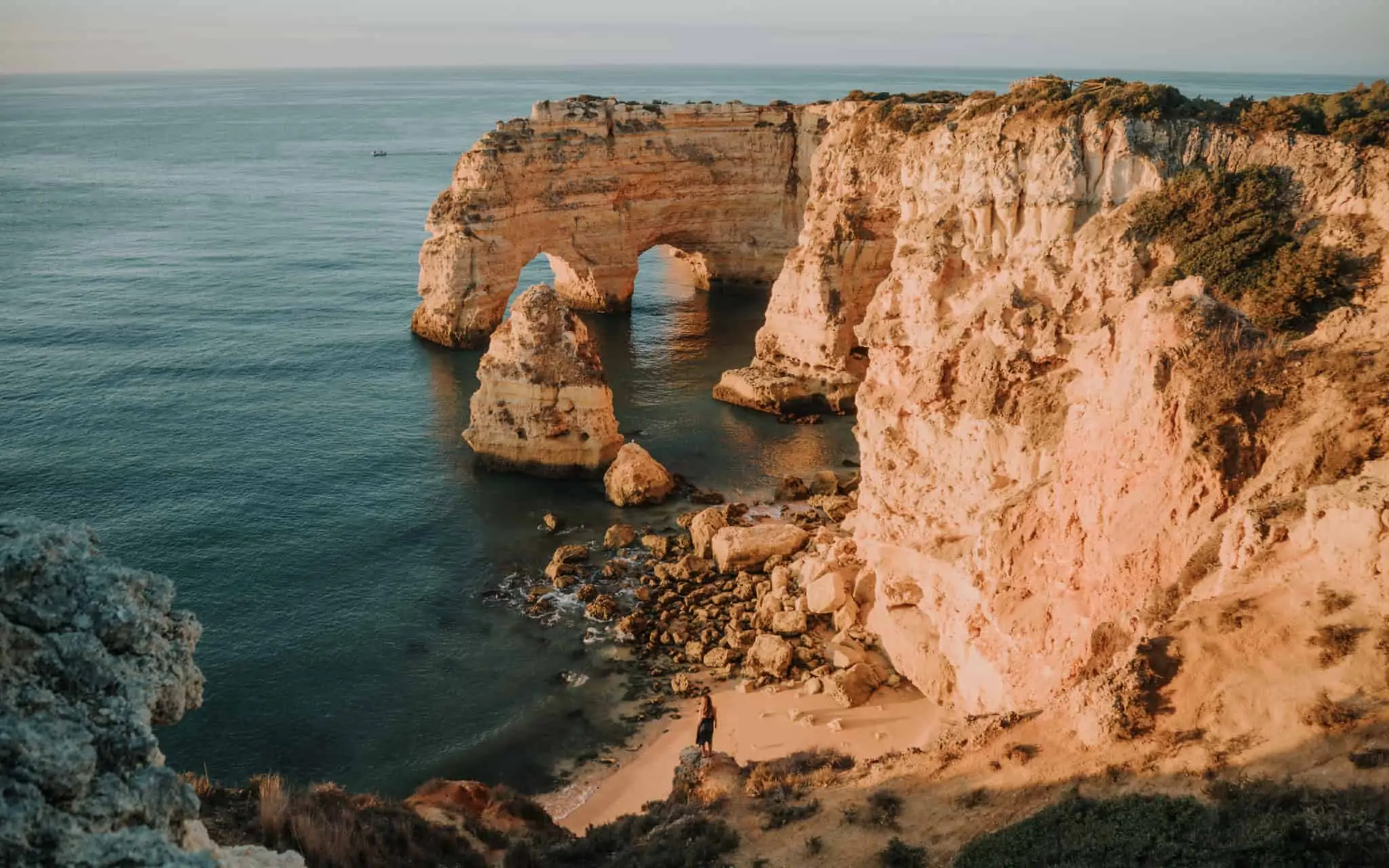 Madeira is utterly beautiful and there is no doubt about that. Remember though that this is not the destination suitable for typical beach bums! In fact there are not many beaches there, apart from the amazing black one in Seixal. What Madeira does have is a selection of hiking opportunities and breathtaking scenery. We recommend it to poeple who love to spend their holidays in an active way. We spend two weeks in October on this portuguese island and we had an amazing weather. No wonder they call Madeira the island of eternal spring. Rent a car and go on a little roadtrip – Madeira has one of the most picturesque roads we have ever driven!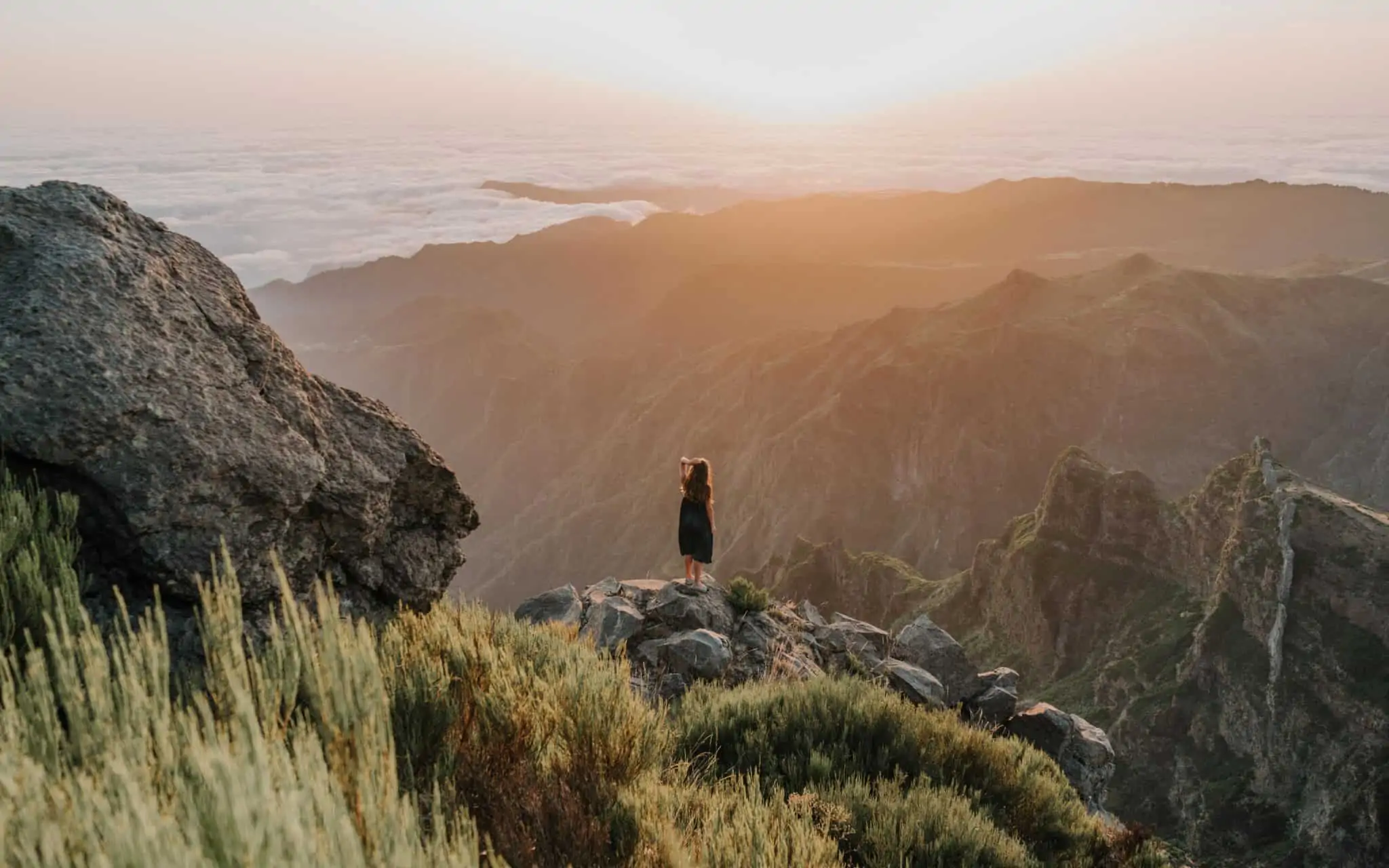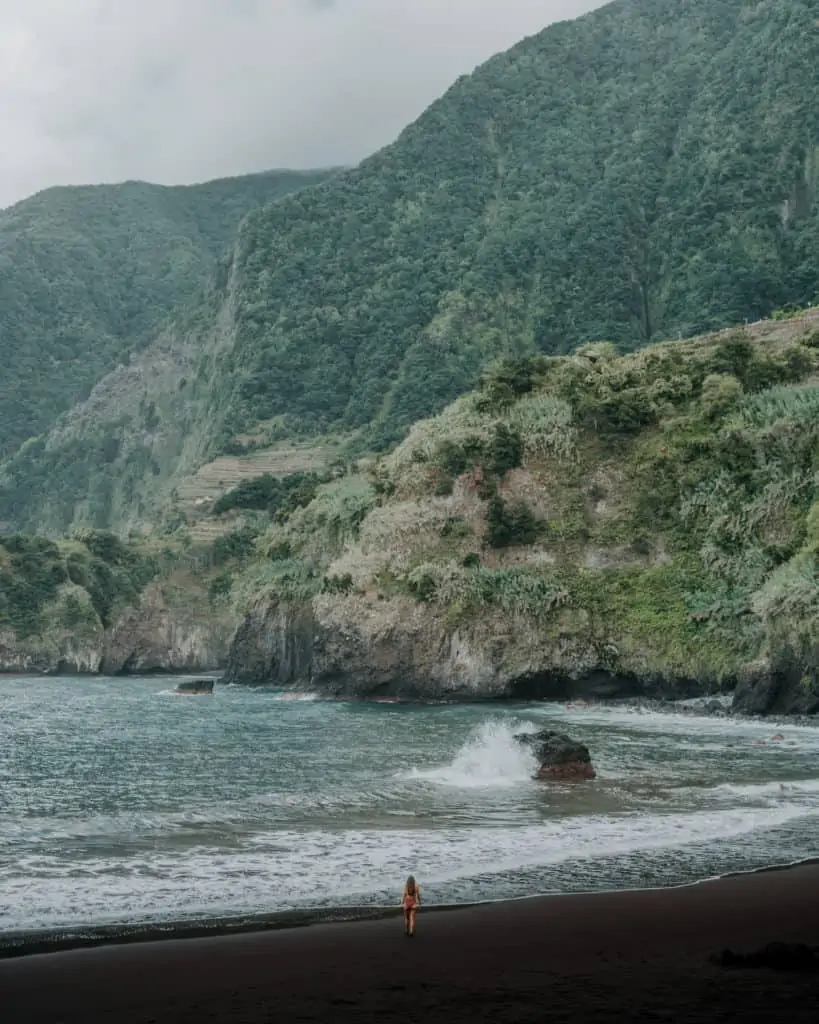 Lisbon is an all-year-round destination – during her Erasmus Diana sometimes could go out just in a sweatshirt even in the middle of the winter. Lisbon is a perfect city – it has all the perks of other European capitals (bustling night life, cool cafes, lots of events going on), but at the same time it has this amazing, relaxed atmosphere of a smaller town. It may have something to do with the fact that you only need 2 euro and 30 minutes on the train to find yourself by the open ocean. During autumn Lisbon and its surroundings is perfection – it is sunny and warm and on hotter days you can still enjoy some beach time. We recommend you to rent a car and go for a roadtrip to Sintra, Cascais and other magical places along the coast.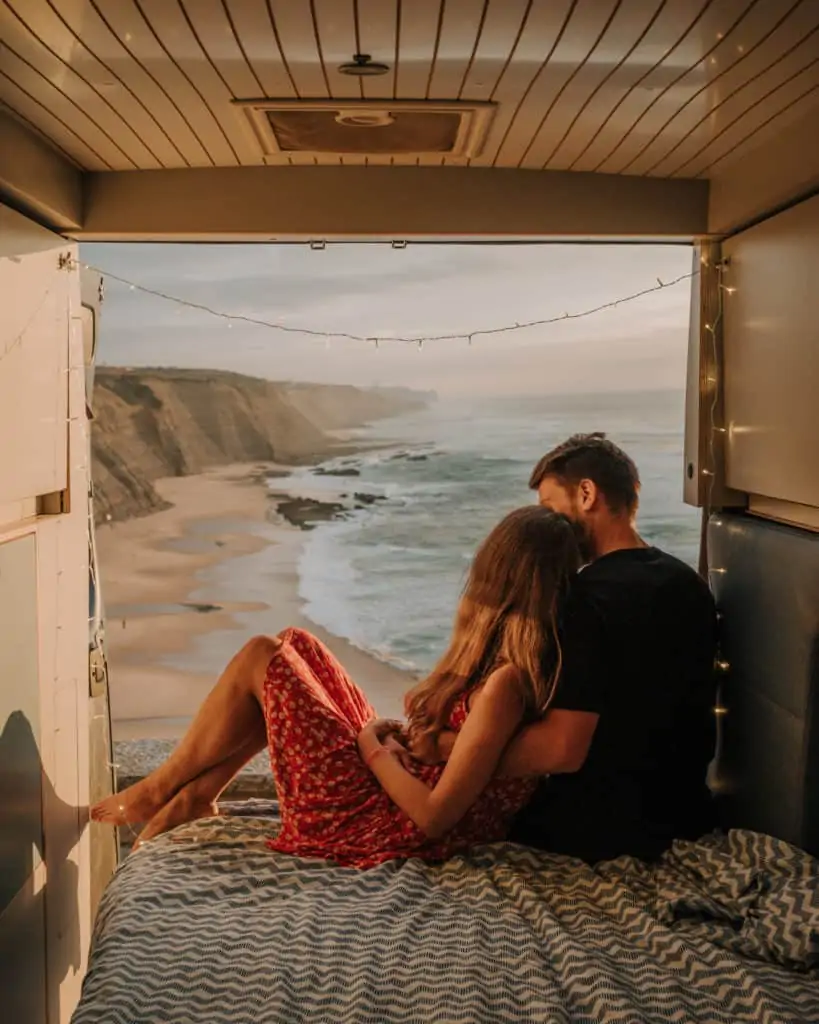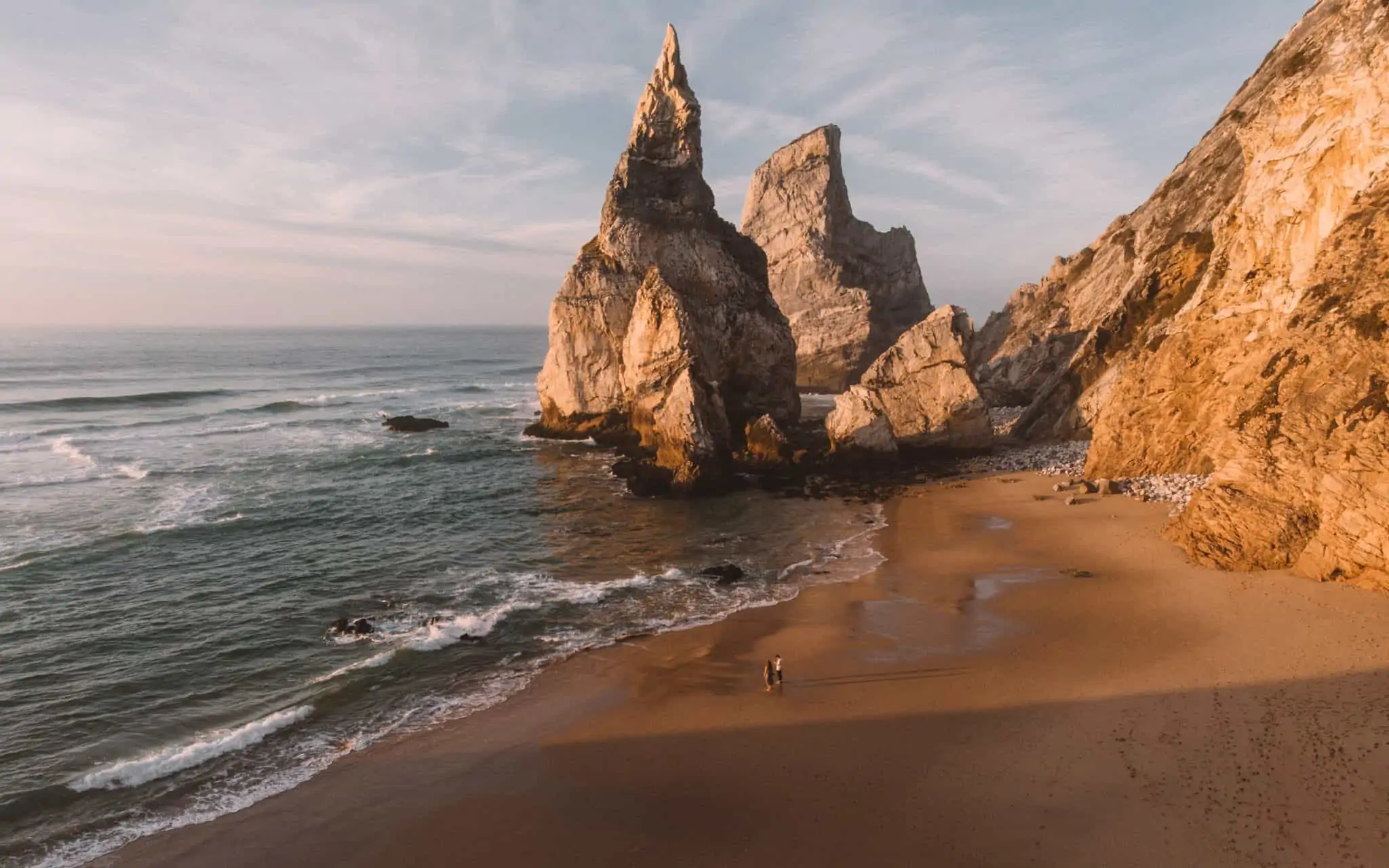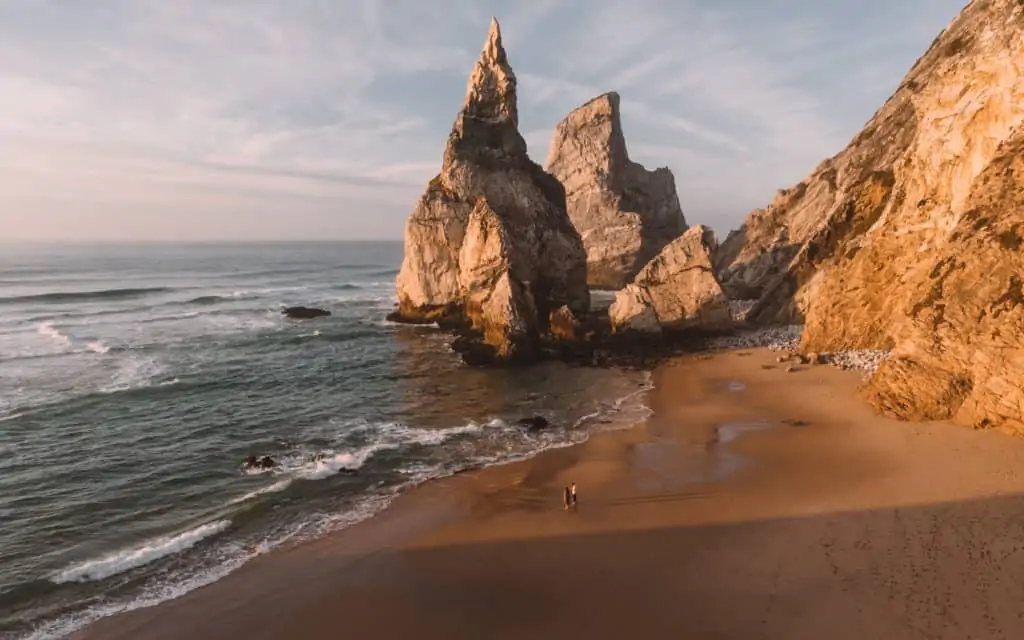 Another one of our favourite countries that always makes us feel like home. Spain has delicious food, cheap wine that is really cheap and actually tastes good, beautiful views and spanish language that sounds like music – need we say more? For an off-season fall getaway we recommend you two places that we know well.
We spent two hottest months of our lives during one summer in Andalucia. In summer months the temperature in Andalucia can go as high up as 50 degrees Celcius and this is why we don't recommend this season to visit. Autumn though is a whole different story – pleasant, sunny and warm. You can either go there for some beach time or, even better, visit soulful Spanish cities – Seville, Malaga, Cadiz or our beloved Granada. For those who haven't been outside of the European Union for a long time we recommend a quick trip to Gibraltar!
People tend to have different opinions about Barcelona but this city has welcomed us with open arms so many times that we just can't not love it. What can you expect there? City beaches, cool viewpoints, hipster cafes, historical spots – something suitable for everyone. Head to Bunkers del Carmel for sunset with other tourists and locals and finish the night with some tapas and cava in Can Paixano. We also recommend you to rent a car for a little roadtrip along the Costa Brava – even later in the fall there still are some warm days perfect for some beach time.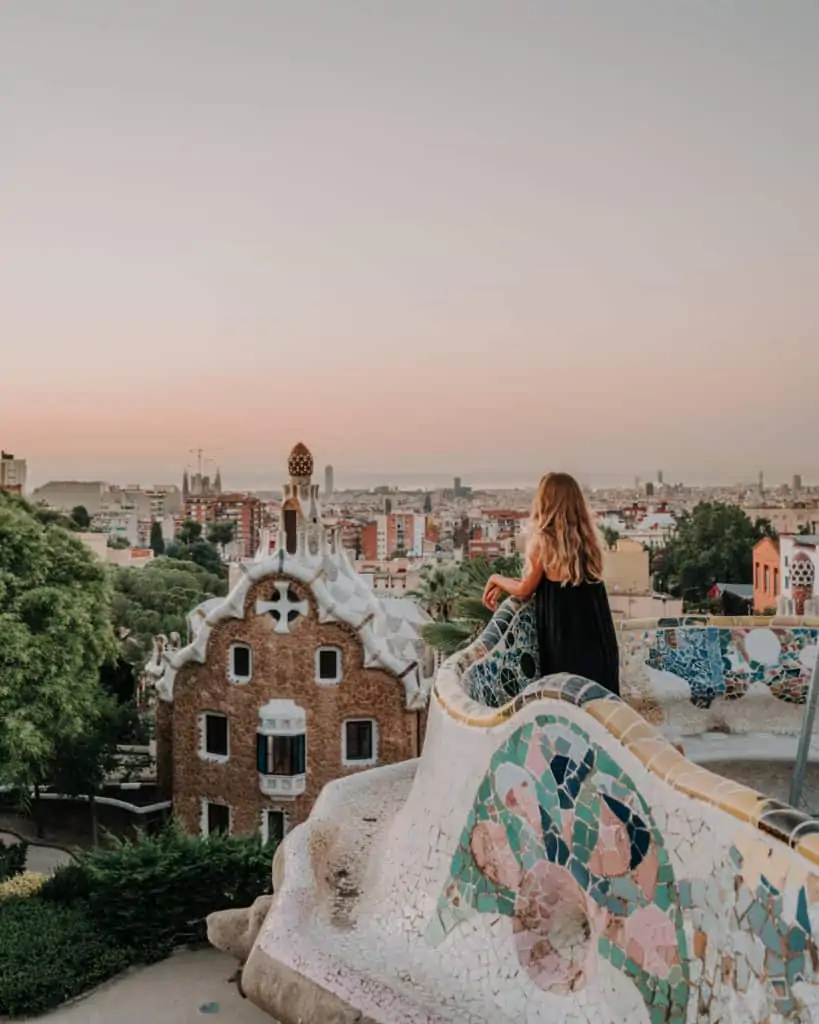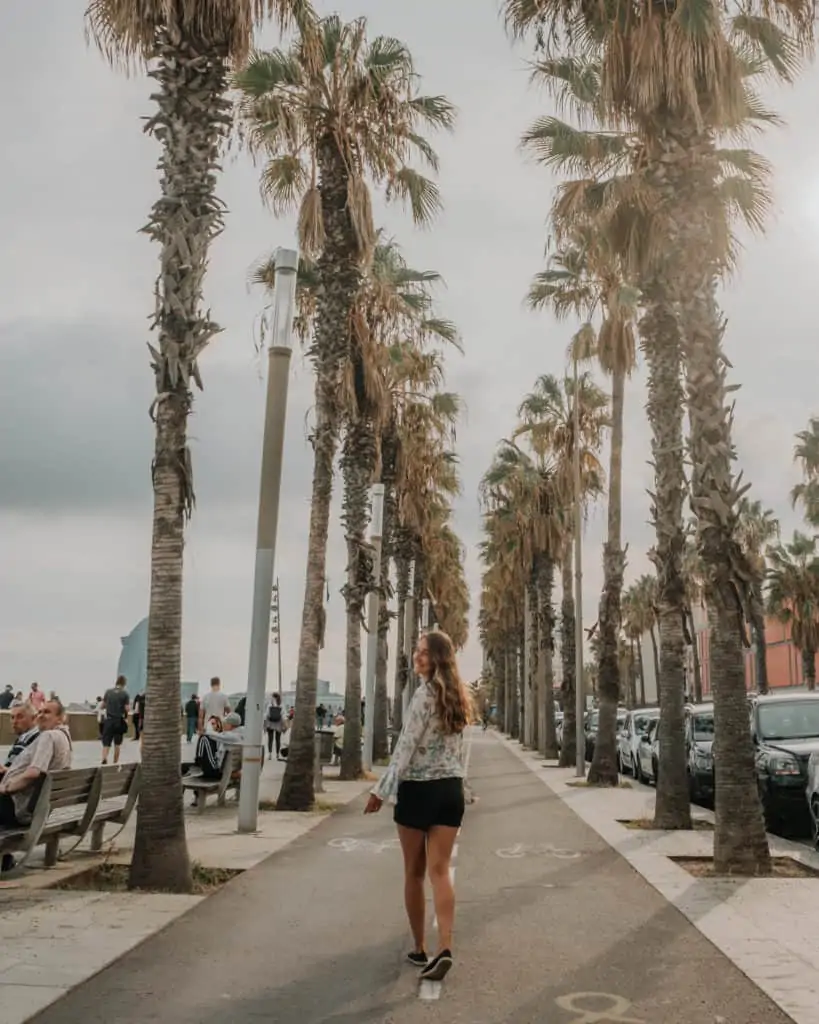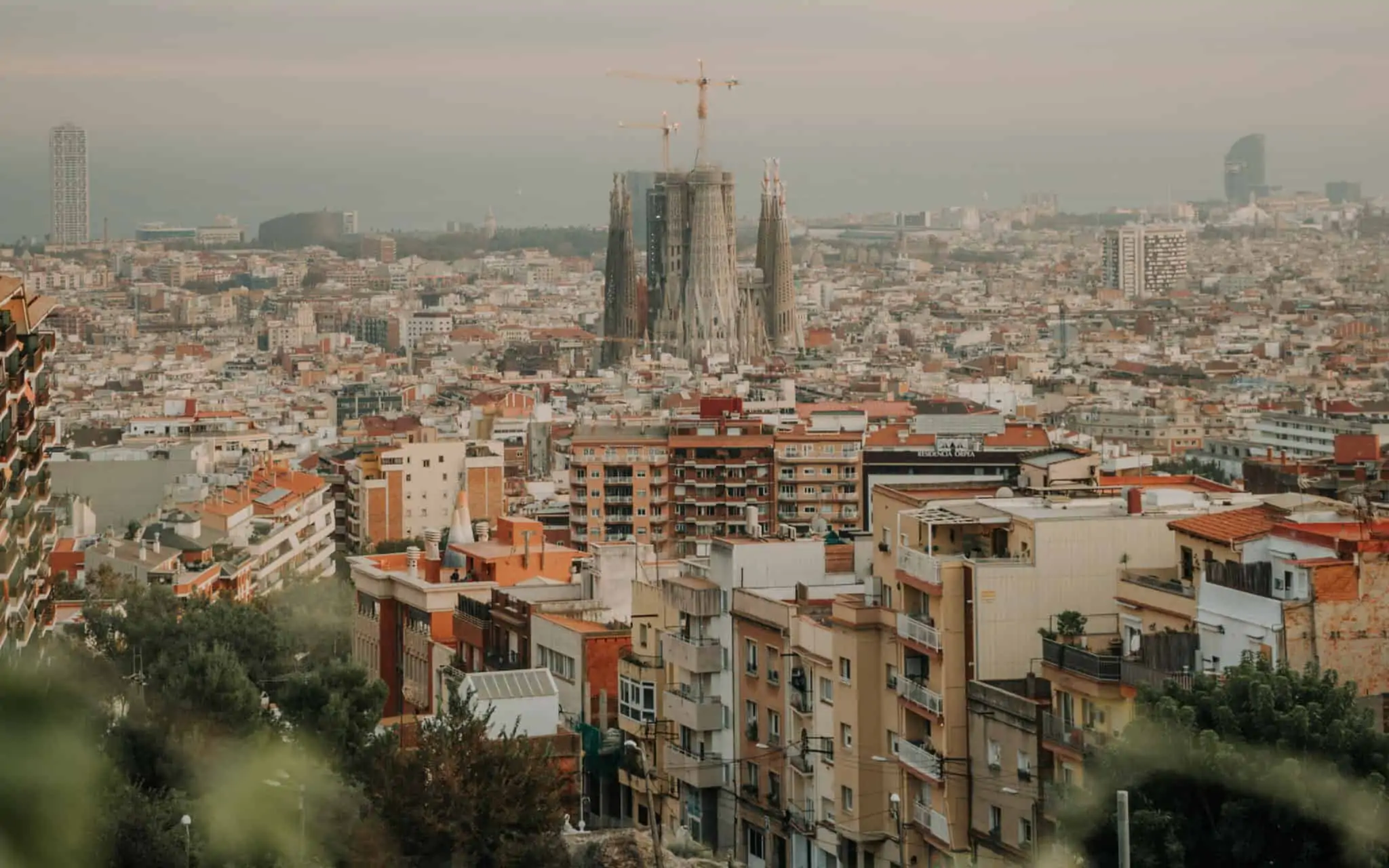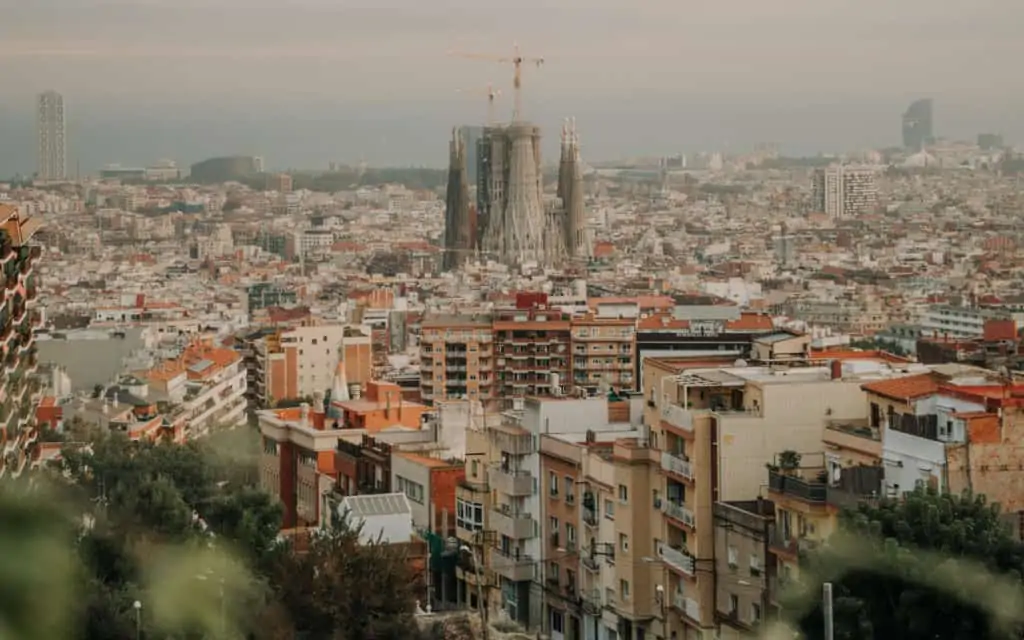 Off to our next continent – time for Africa. Morocco is only a short flight away from Europe but there is a whole different world waiting for you over there. We didn't really enjoy Marrakech, but to be honest the atmosphere, the sounds, colours and smells of the Medina will stay with you forever. Beautiful Sahara sand dunes, glowing with the golden sunset light will impress you. You can relax in blue city of Chefchaouen or calm Moroccan seaside towns. Morocco has a variety of different landscapes which makes it a perfect roadtrip destination. We visited Morocco in March but we know even in the late autumn it is a great warm destination to visit.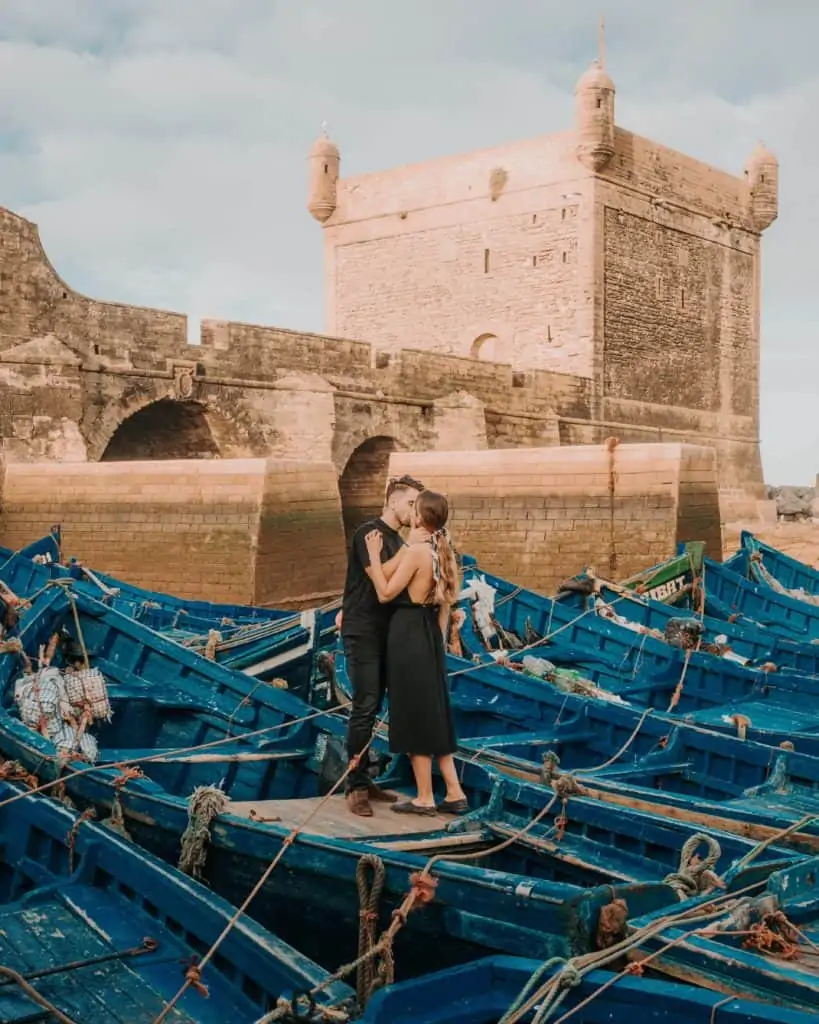 During summer it is hot as hell, but in the fall the temperatures drop and it becomes very pleasant. It is a perfect destination to get some warmth and sun when the days in your country are getting shorter and more gloomy. We spent a whole month in the Middle East between November and December and we fell head over heels in love with this part of the world. Exotic new culture, kind people, various landscapes and delicious cuisine – Middle East has it all.
Israel is not the cheapest of destinations but flying from Europe you can save some money up by finding really cheap flight tickets. Israel has lots of desert and rocky views but fortunately – not only! The more you go to the north, the greener and more lush the landscape gets. One of our favourite and most interesting places in Israel is Red Canyon – an awesome spot close to Eilat. For those who like typical sightseeing, Israel has a selection of cities – bustling Tel Aviv, mystical Jerusalem or biblical Nazaret. For those craving some beach time and unusual views we have the Dead Sea – you can read more about it here.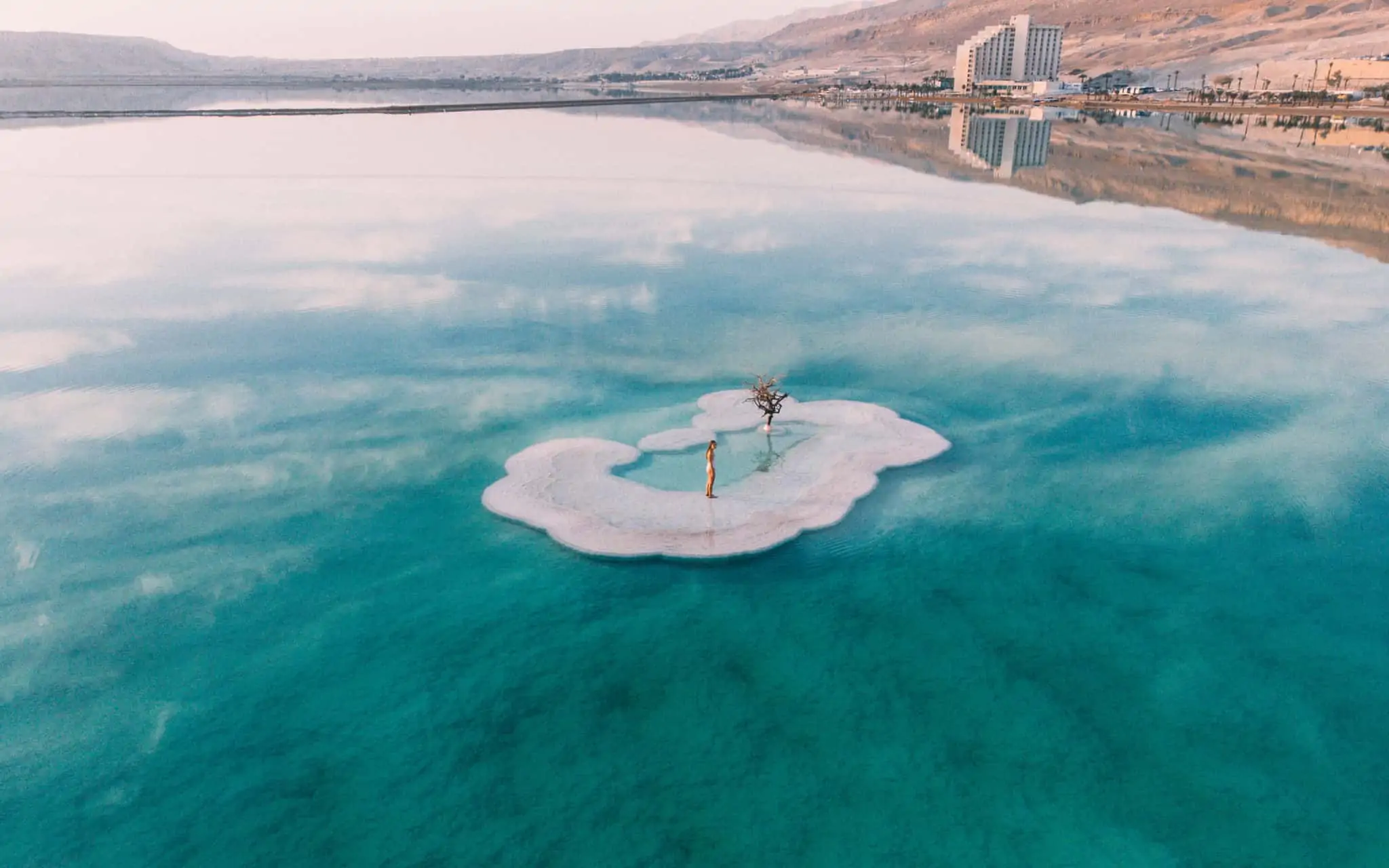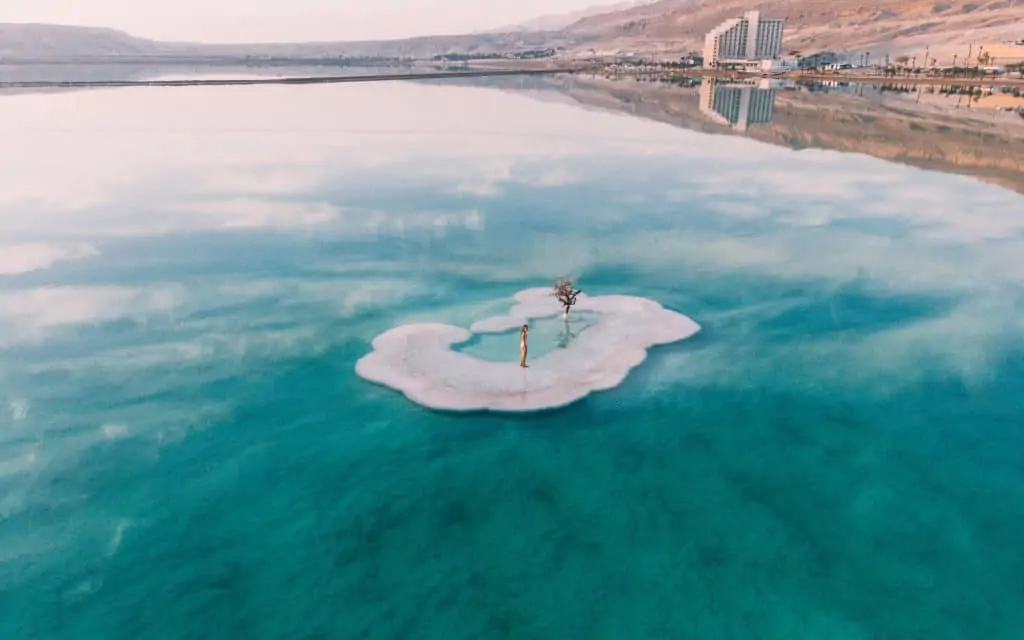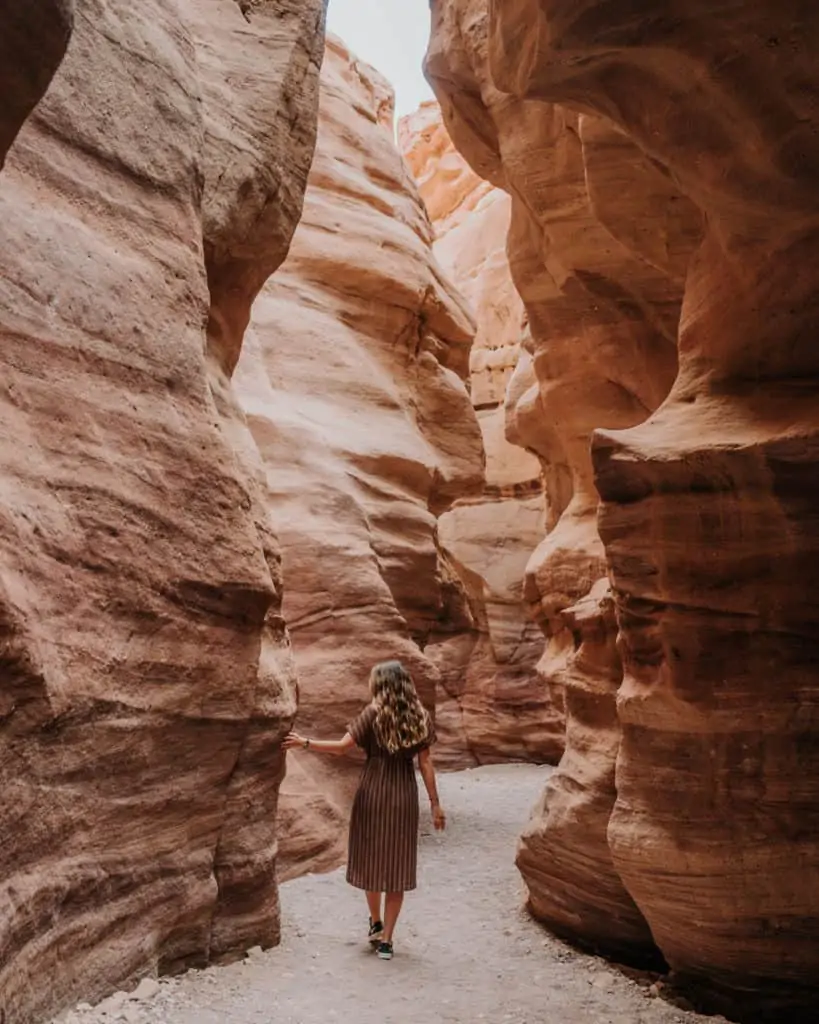 Jordan is famous from being a home of one of the New Seven Woders of the World – the magnificent Petra. It's crowded, it's expensive but it is a once in a lifetime experience which makes it worth it. Seeing the ancient city cut in the red stone with laser precision can really blow your mind. Apart from that you can also visit a martian-like Wadi Rum desert and spend the night under the stars. For dessert you have bustling Amman with its lego-like houses and the salty beaches of the Dead Sea. You can read more about Jordan here.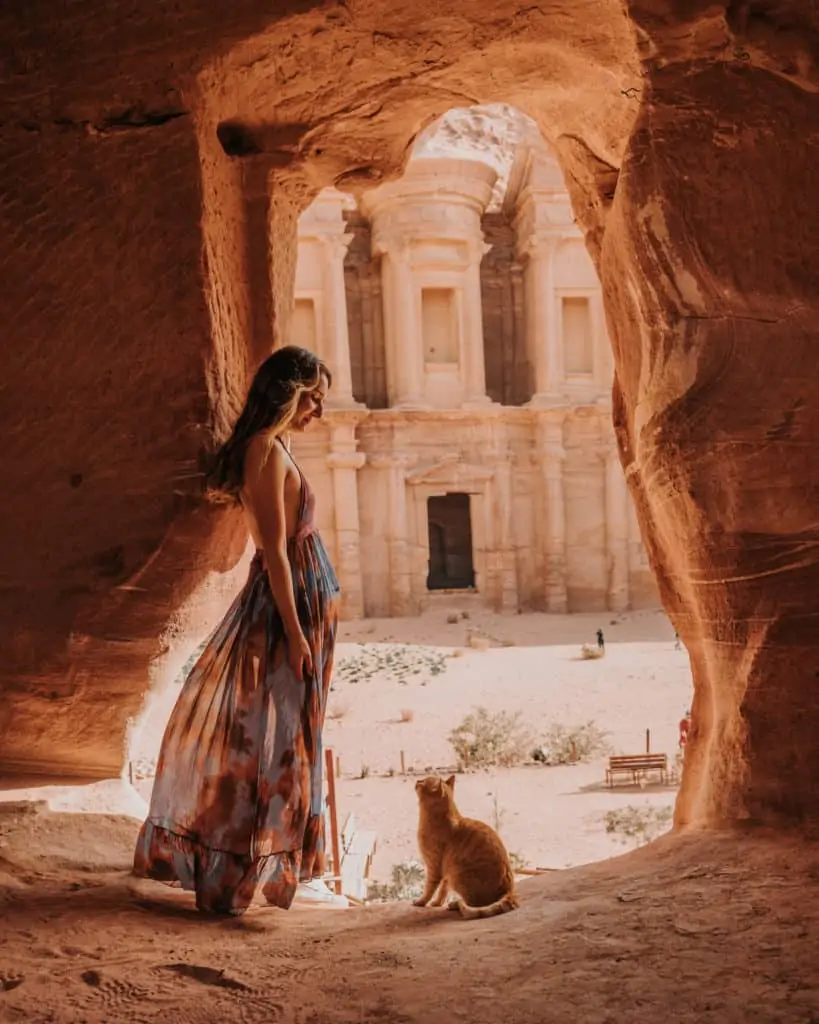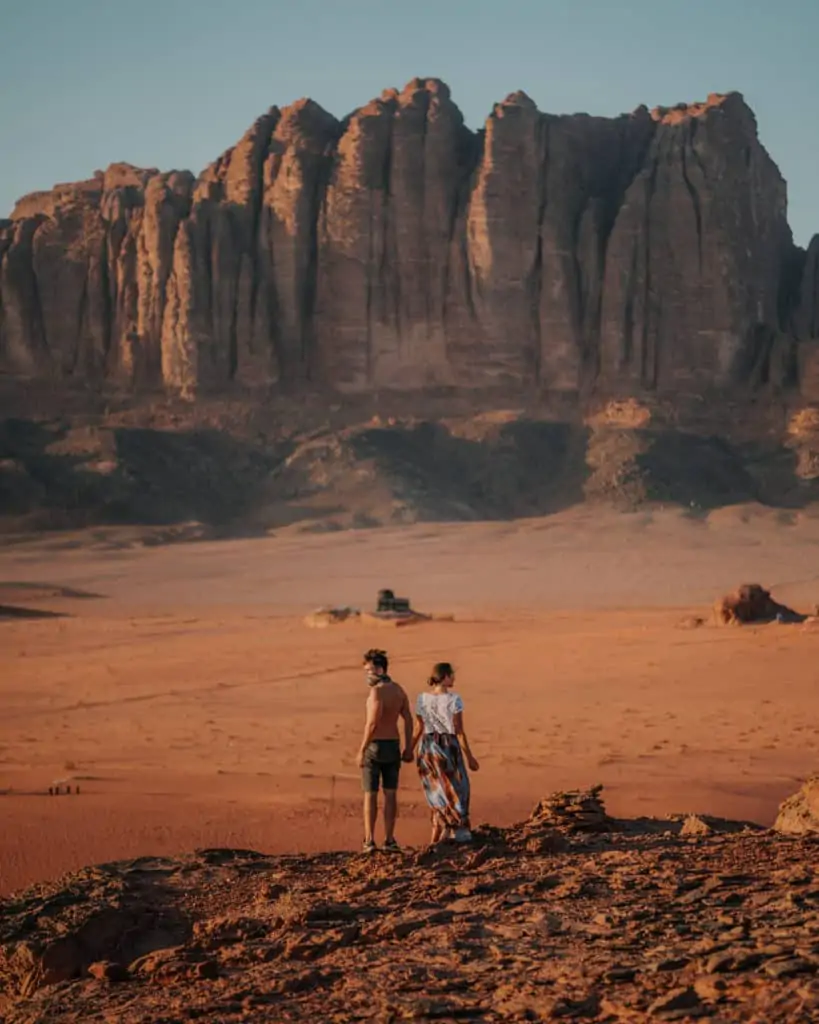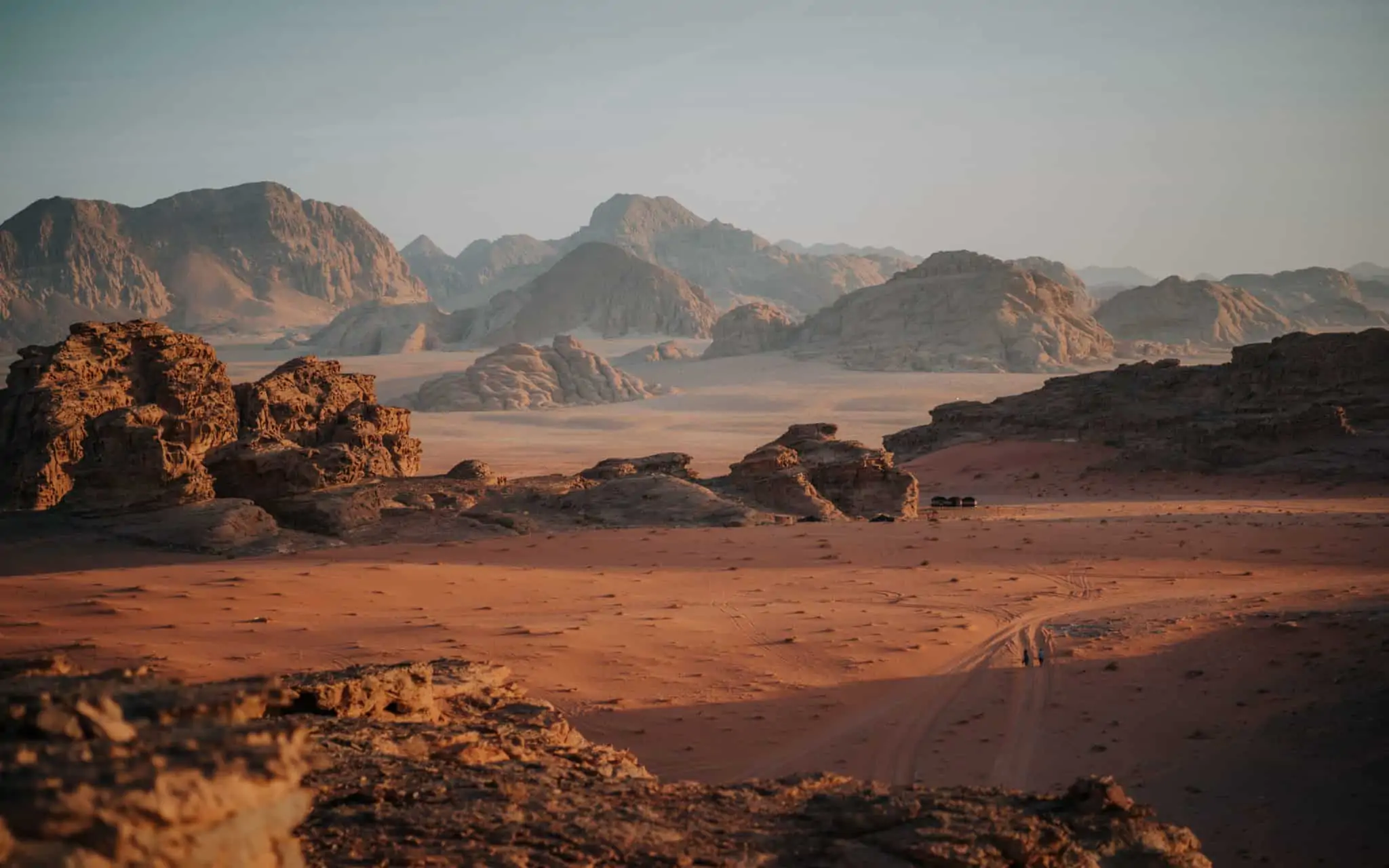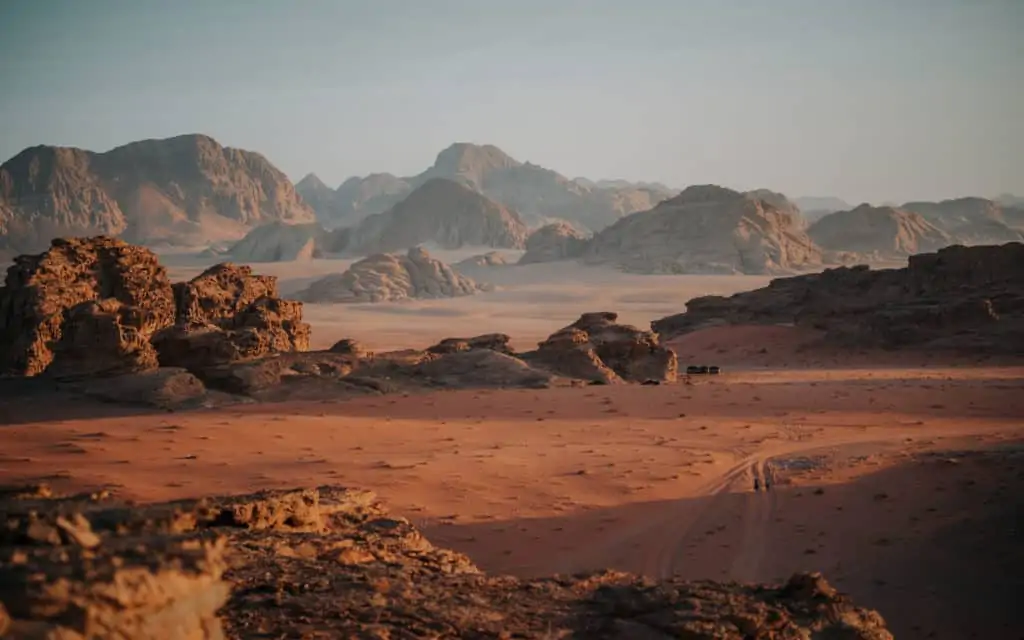 Lebanon was our favourite trip of 2019! It made a huge impression on us and we left pieces of our hearts there – thanks to the wonderful people we were lucky to meet. And obviously the delicious food! Check out our post about Lebanese cuisine, but words of advice – don't read it if you're hungry! Lebanon isn't the biggest of countries but it sure has a selection of the beautiful places you can visit. Secret waterfalls, mountains, clear water beaches, historical monuments – it is a place that can cater to every travaller's needs! We visited Lebanon in November and we were welcomed by hot days in Beirut and sunny weather and cool air in the mountains. During summer and early fall Lebanon can steal your heart with rocky beaches, while in winter it is a perfect place for skiing. You can read more about the amazing places in Lebanon in our post.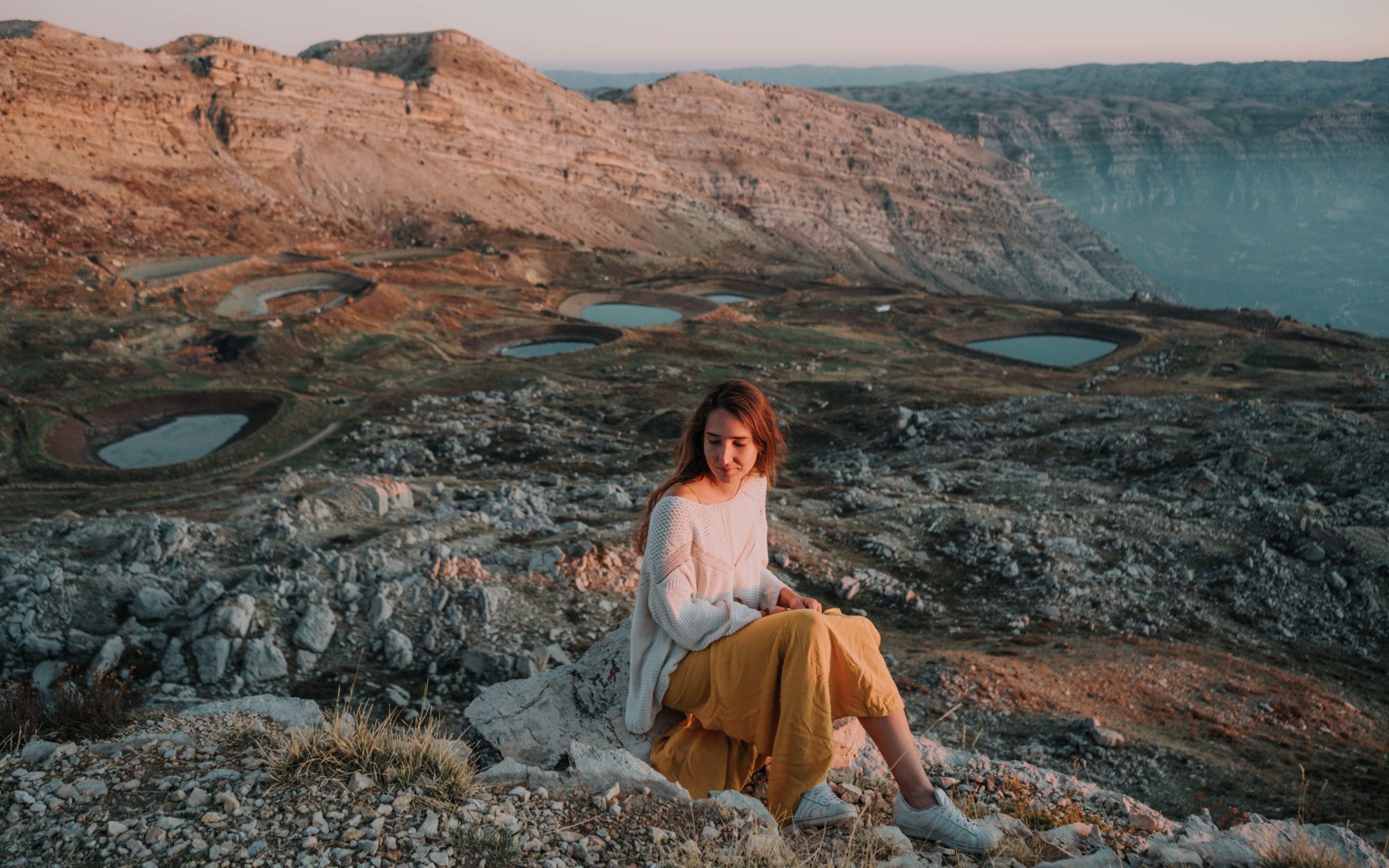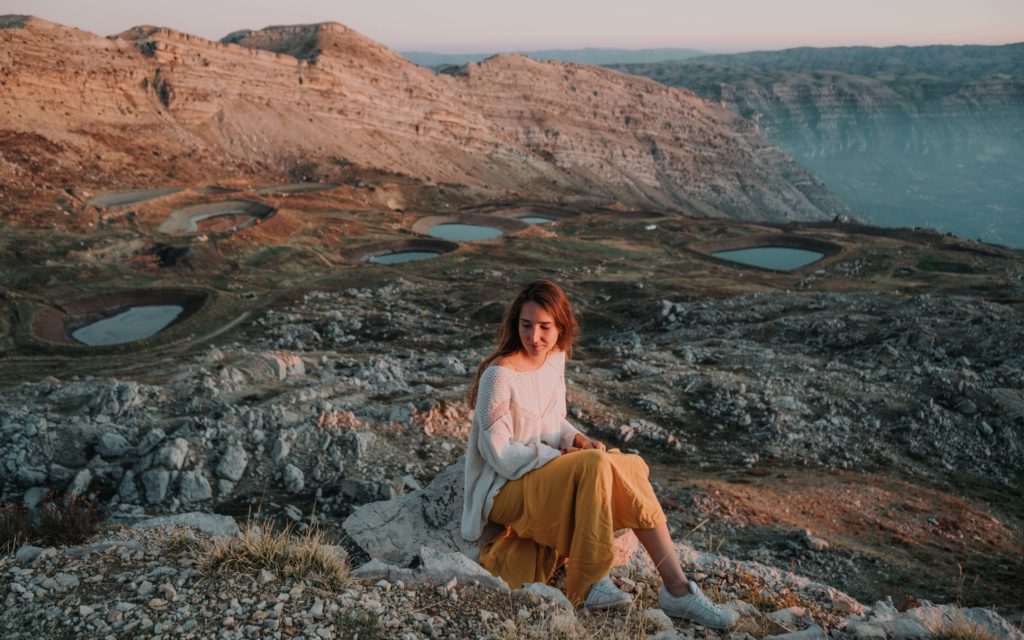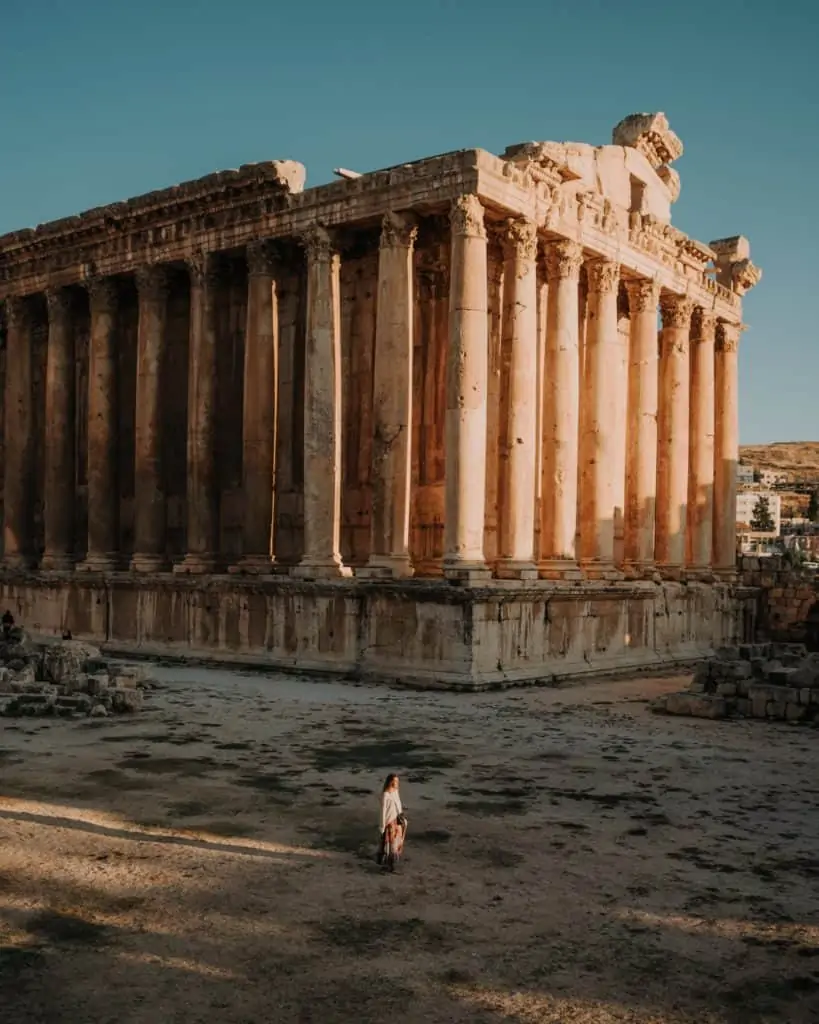 This may not be the first area that comes to your mind when you think about best off-seson destinations, but hear us out! We were lucky to spend whole September exploring three Caucasus gems – Georgia, Armenia and Azerbaijan. After this trip we realized that early autumn is the perfect time to visit this part of the world. If you love mountains, good food and less popular destinations, Caucasus is a place for you!
This is the country perfect for people who love delicious wine, kind-hearted locals, cheesy pastries and mountain views. And all this in very decent prices! Early fall in Georgia is absolutely beautiful – hip Tbilisi is still hot enough for summer clothes and in the mountains there still will be days warm and sunny enough for a pleasant hike. Of course it is still moutains so don't forget to pack some decent clothes cause wine can't keep you warm for long!
September and October in Armenia is usually warm, sunny and dry. We spent amazing ten days hitchiking in this country (spoiler alert – it is easy and fun!) and we recommend it to everyone. For us, Armenia is a country with a soul. Suprisingly modern Yerevan, delicious cuisine, churches built in the most epic locations and interesting landscapes are a great combination for an off-season trip. Don't miss out on Goris – it was our favourite stop on this trip.
Azerbaijan with its mindblowing, moody mountain views is another of our great travel discoveries of 2019. It is a destination perfect for those who like to uncover some less known places. Futuristic Baku is still very warm in the fall, but for the mountains remember to pack a jacket!
We hope that this post will inspire you to plan your off-season adventures this fall. Head over to skyscanner and let us know what destination you chose!