Coming to Lebanon was not a fulfilment of some lifelong dream of ours. The decision to book the trip was a very spontaneous one – Ryanair opened its route from Cyprus to Beirut so we decided to take advantage of the cheap flights. Not long after that we started researching the country and the closer the date got, the more excited we became. Two weeks before our scheduled arrival something unexpected happened – the start of Lebanese revolution almost caused us to change our plans (you can read more about the revolution and safety issues in Lebanon in this post). Luckily we didn't cancel. Why luckily you might ask? Because we had the most amazing, not to mention safe, 10-day trip. Here is a recap of all the best places we think you simply have to visit in Lebanon!
Seeing the city from the plane we immediately felt the excitement rush – turquoise water, rugged coastline and skyscrapers made for an amazing combo. And then … to be honest we didn't really love Beirut at first glance (probably because the revolution took its tool on the central areas and the traces of it were still very present). That was before we tried the food. Oh, the delicious, mouthwatering Lebanese food – if you are thinking of coming here the local cuisine should be your number one reason (you can read about what to eat in Lebanon in our Lebanese food guide).
What to do in Beirut? Start the day with a delicious manoushe zata'ar from one of the roadside bars and black coffee from one of the many coffee machines scattered around the city. For lunch or dinner indulge in a selection of mezze – small (but not really) Lebanese dishes – and traditional flatbread (we recommend Cafe Em Nazih – cheap and delicious food). Finish the day smoking shisha in one of the local bars.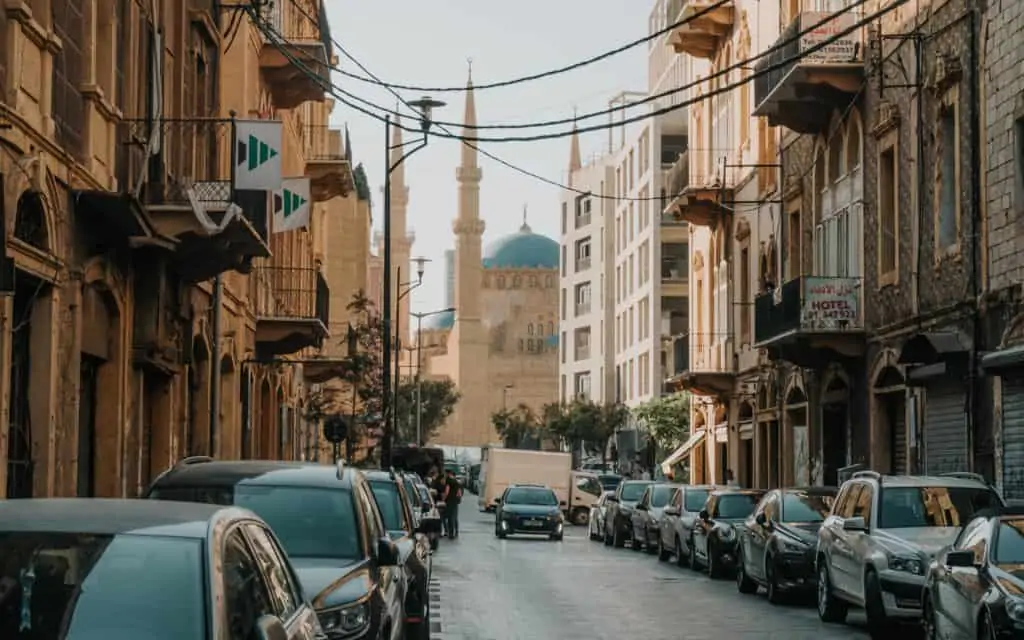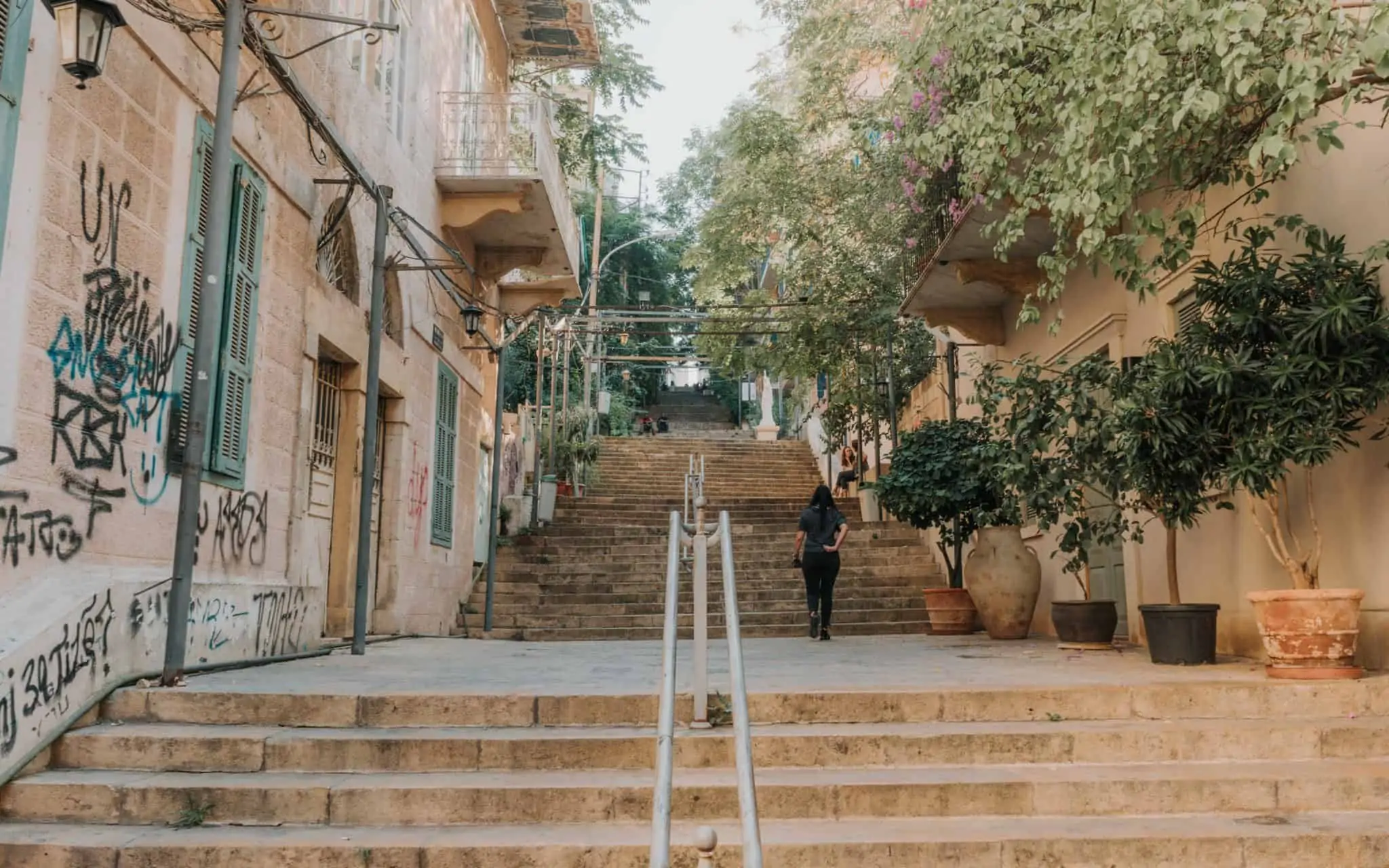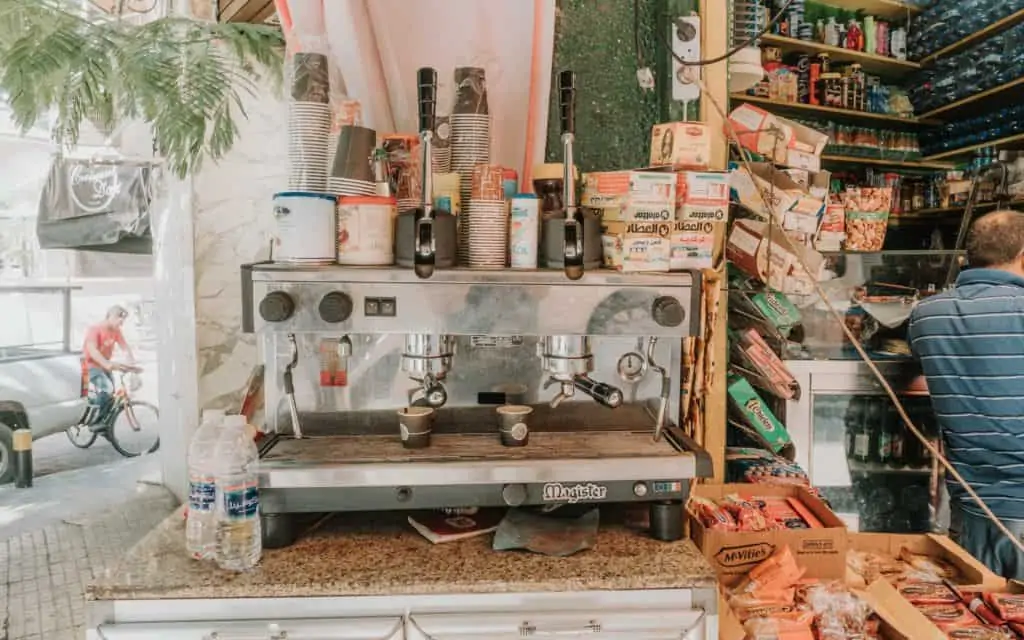 Pigeon Rocks - where to see a sunset in Beirut?
This spot is a classic – present on every postcard and on the cover of every guide. Top of every 'what to see in Beirut' list. We were excited to see the sunset from this place but we were in for a massive disappointment – the country's garbage problem is very visible around the area. Let's hope this changes in the future and all people will be able to enjoy the beauty of this place without being surrounded with trash.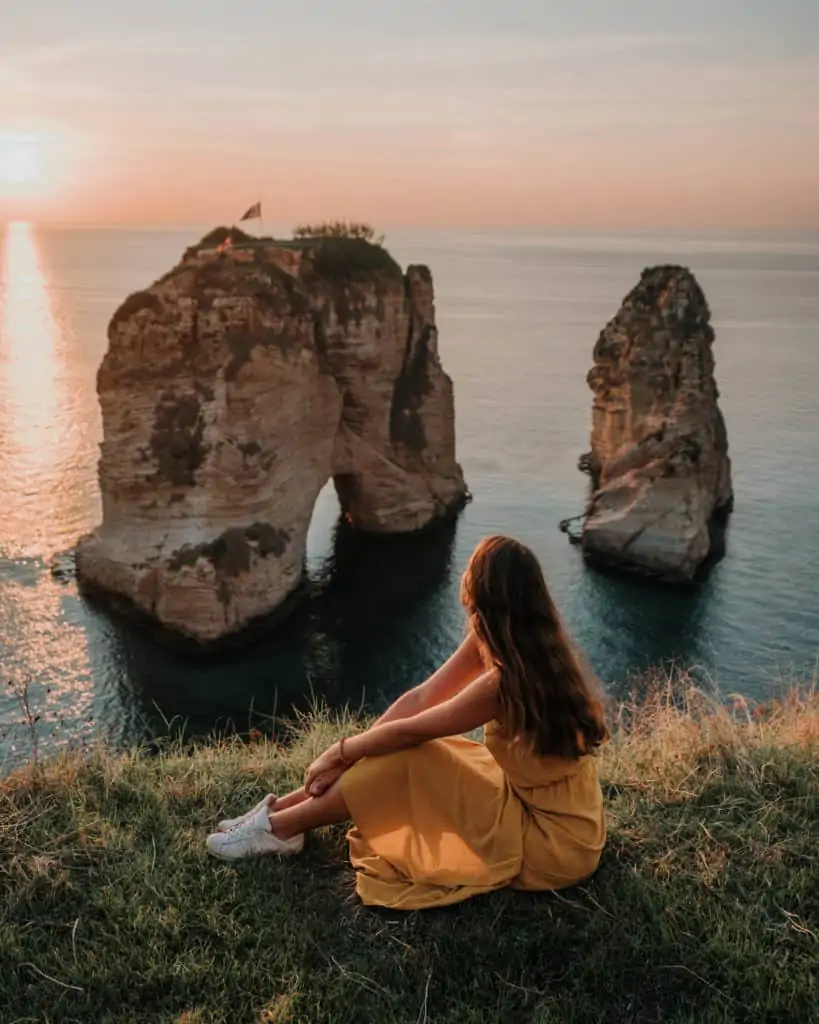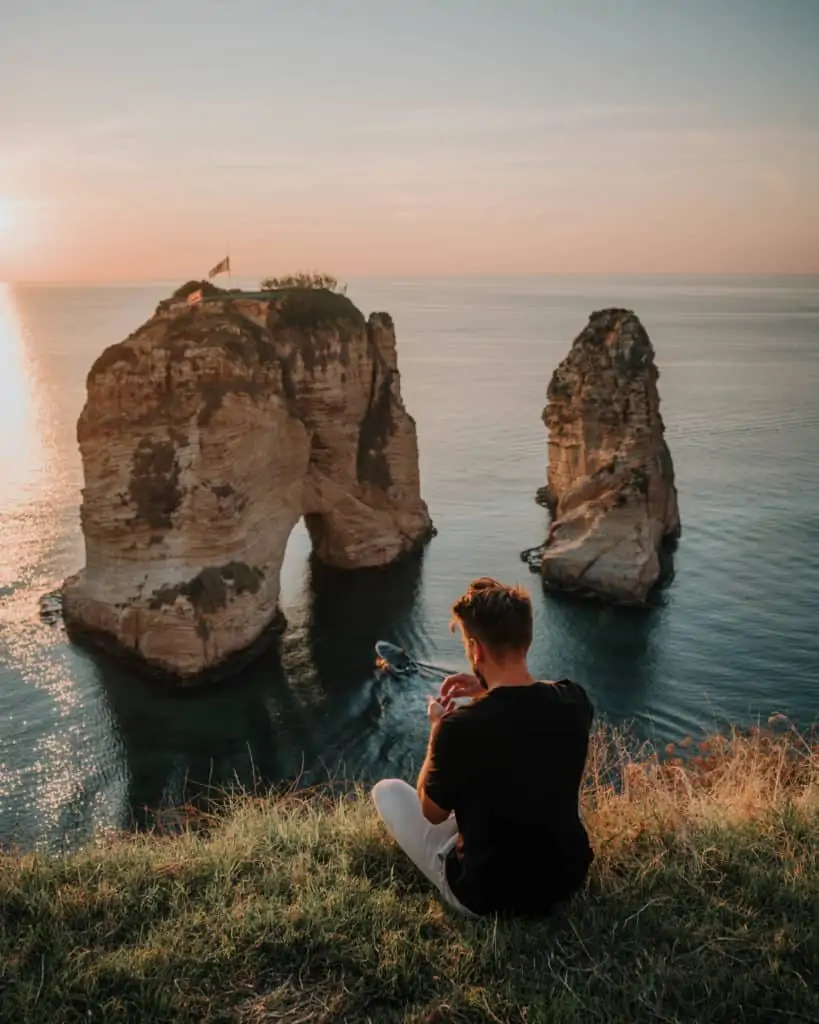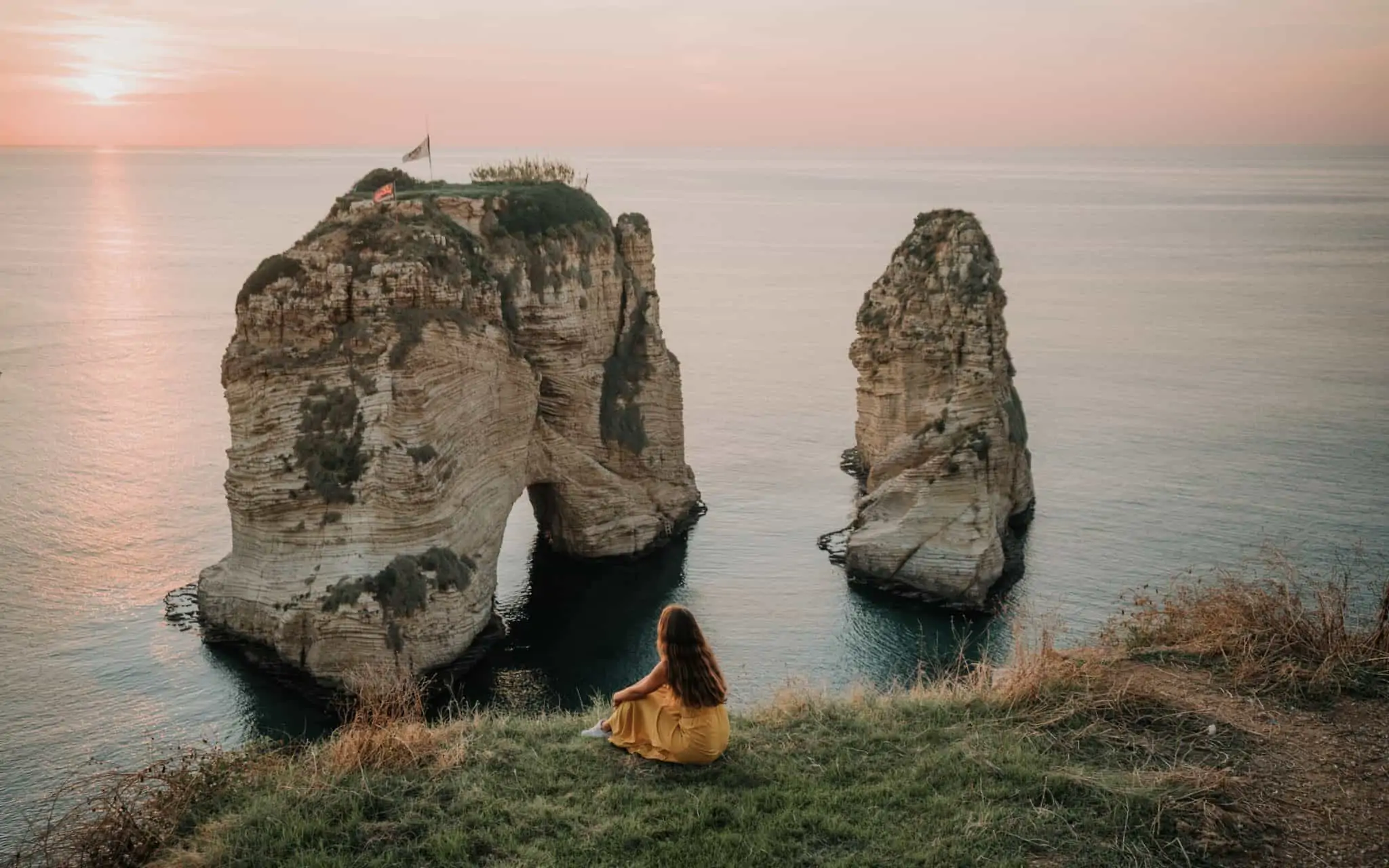 There is a lot of abandoned buildings around the city – a true testimony to the country's tumultuous past. Hauntingly beautiful would be our words of choice to describe this particular palace we came across in Zolak el-Blat – an area that used to be one of the highest esteemed neighbourhoods in the city with many mansions and villas. To get there simply type the phrase "Qasr Bechara el-Khouri" into google maps. There is a carpenter (we think) working on the first floor and we are sure if you ask nicely he will let you come in and have a look. Even with all the destruction we were still impressed with what was left – the signs of the past glory, like this blue-painted ceiling with floral patterns. Imagine how this living room must have looked like in its prime time. Interesting fact – one of the Lebanese former presidents used to live there!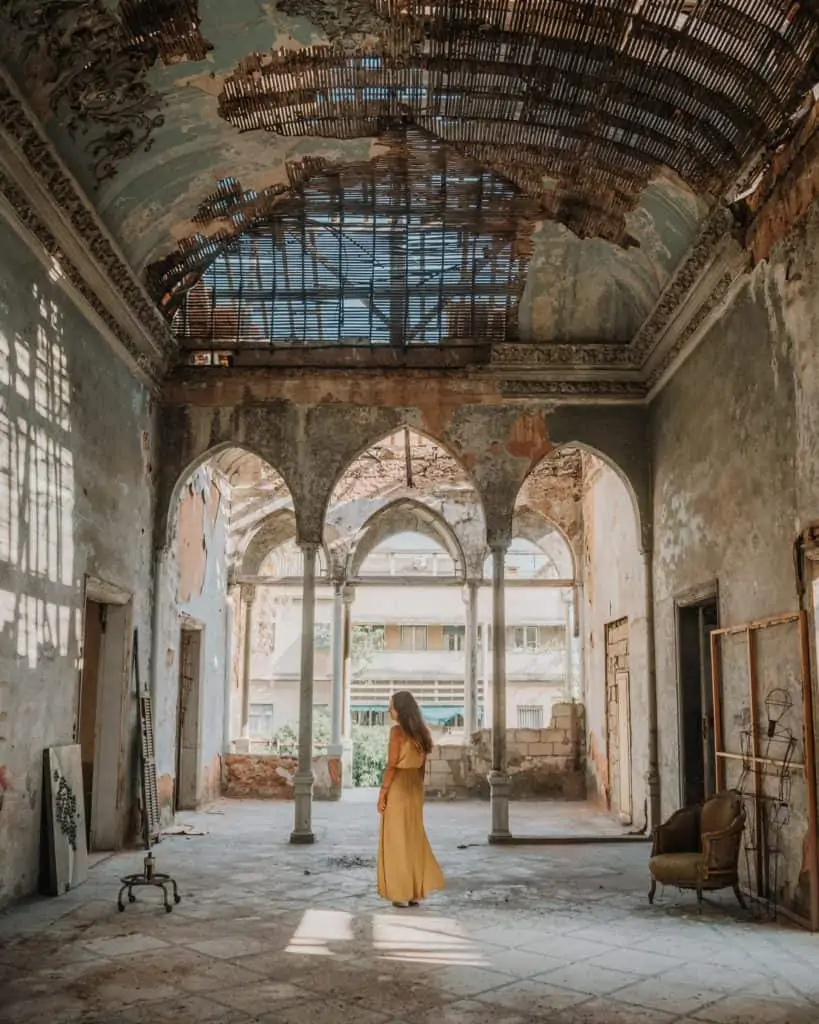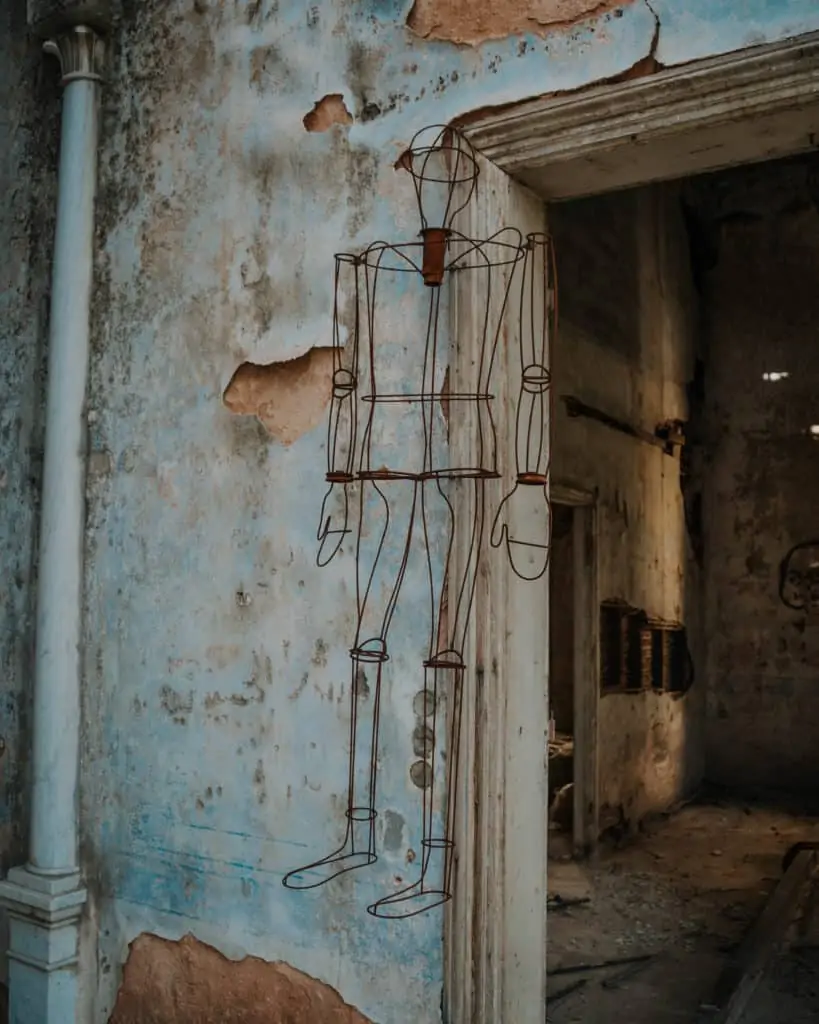 Because we went there late autumn it was not really the time for that but it must be mentioned here – Lebanon is a place where you can get some summer beach time! We quickly visited some of its seaside quaint towns – Tyre, Byblos and Anfeh. We especially liked the cute little village of Anfeh – this place with its rocky beach, clear water and blue and white painted bungalows must be super fun during summer. The problem we had with the beaches in all of these places though is again the trash situation – but let's hope it changes in the future.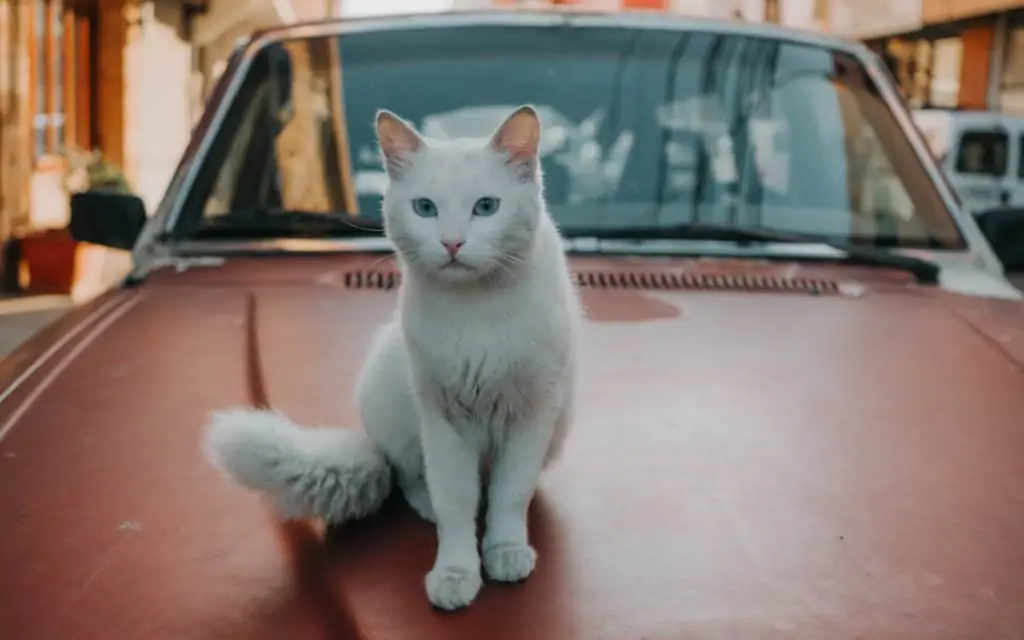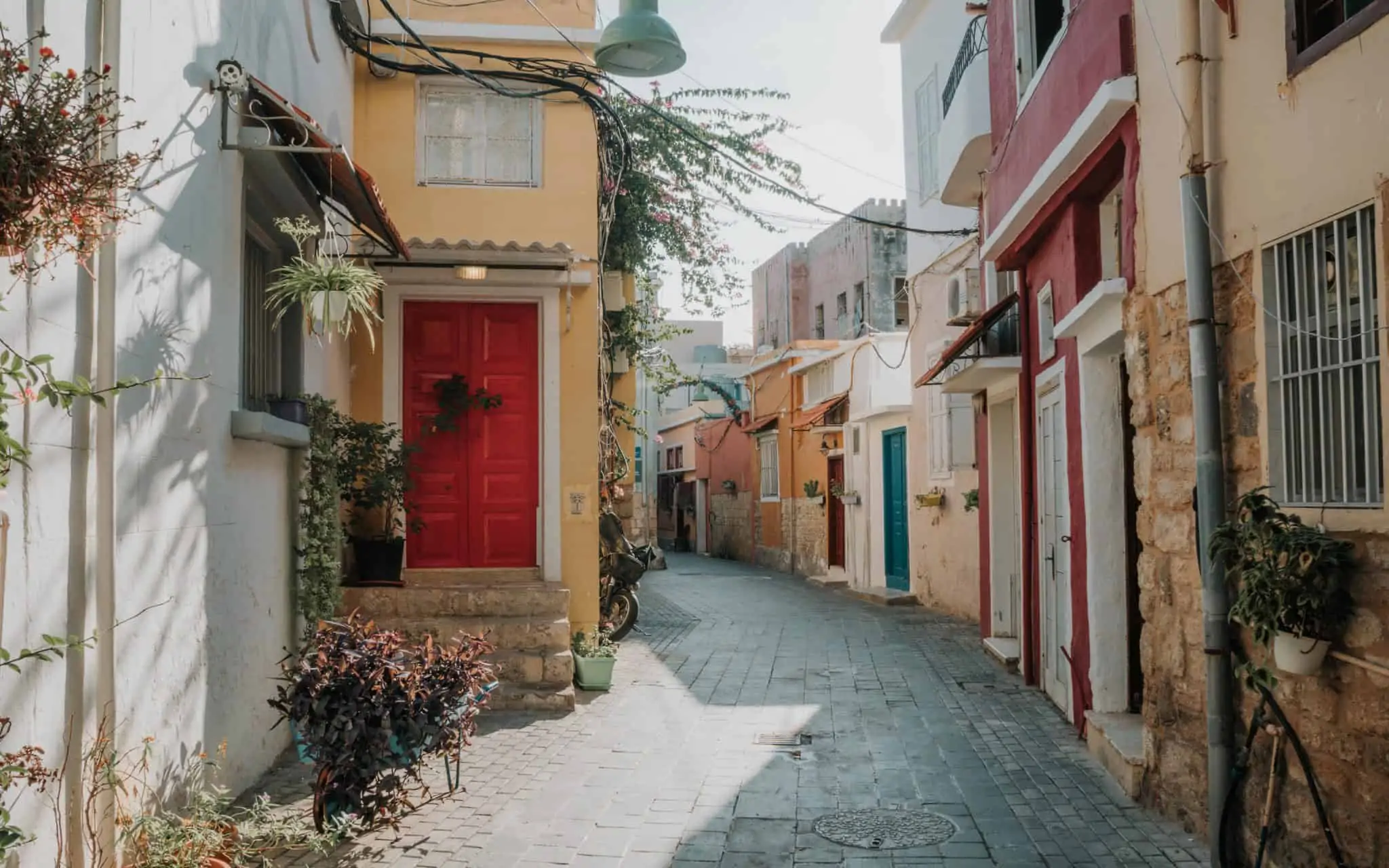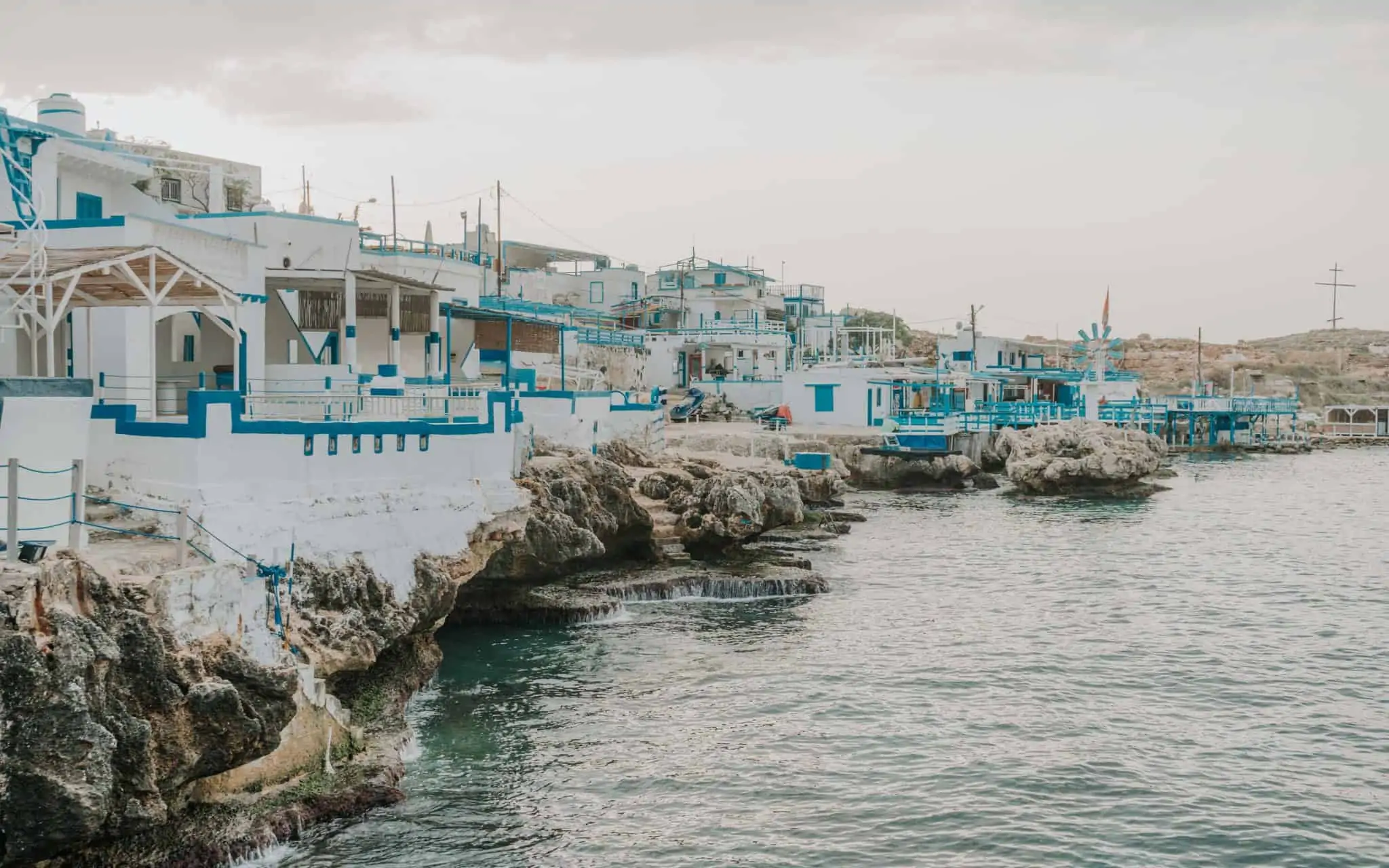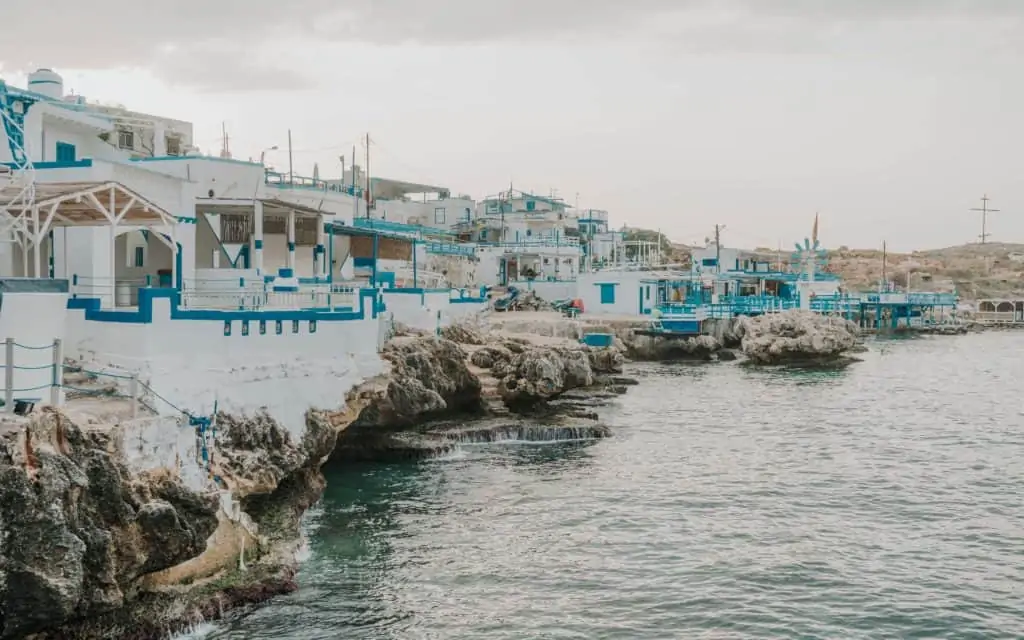 There is a place located a 2-hour drive east from Beirut that will turn any ignorant into a history buff (at least this is what happened to both of us!). Ancient ruins were not what we expected to be one of our favourite places in the whole country but we were utterly impressed with the sheer magnititude of that place. The main temple is even bigger that the Athens'  famous Parthenon! What's more, it is way less crowded and way more accessible than its Greek cousin. We recommend you to spend at least two hours wandering around the complex because there is a lot to see and admire. The ruins are best visited later in the afternoon so you can catch the glimpse of the golden sunset light hitting the limestone. It creates a beautiful spectacle! The entrance fee is 15 000 LBP and you can park your car on a free carpark in the city, a 10-minute walk from the ruins.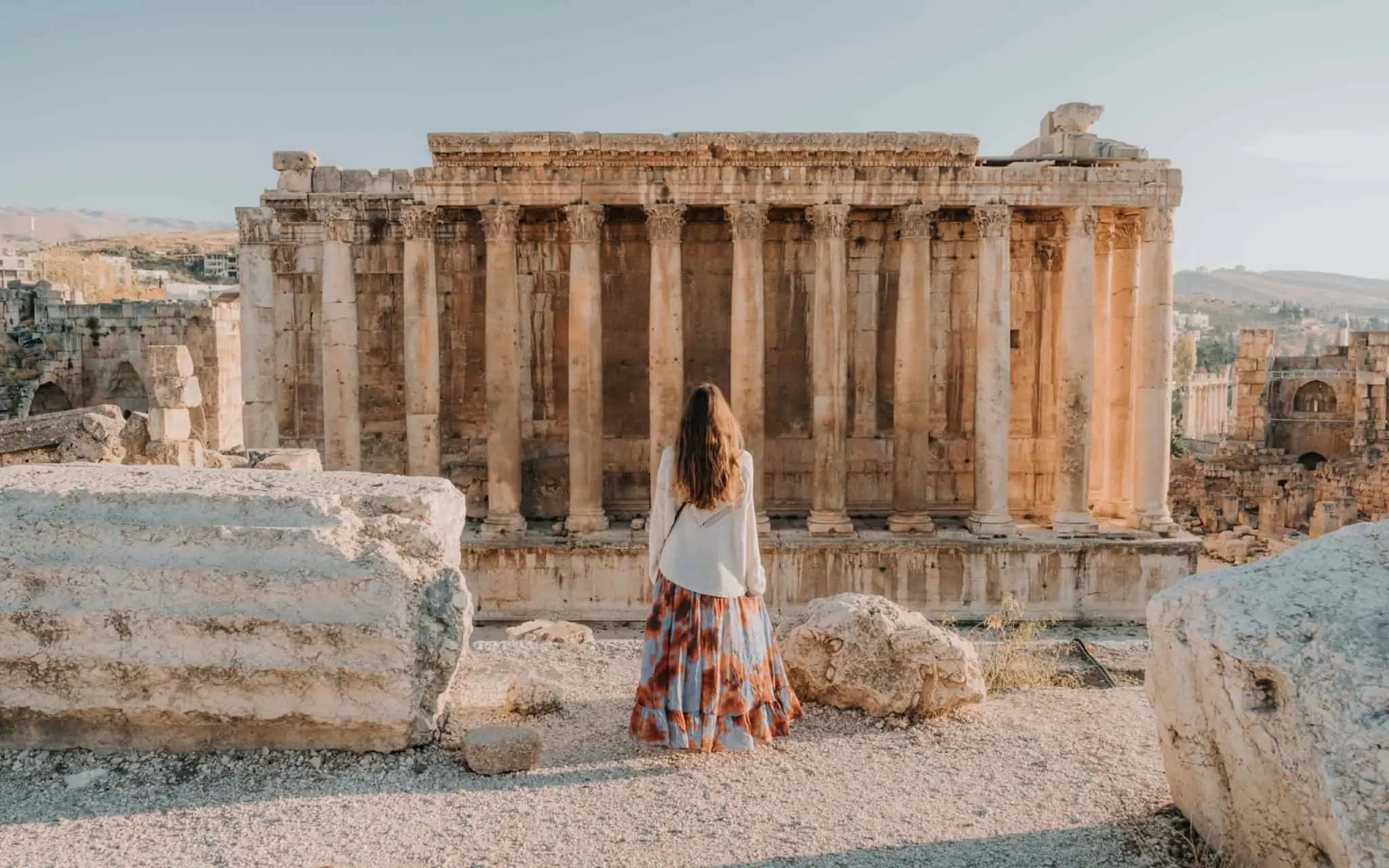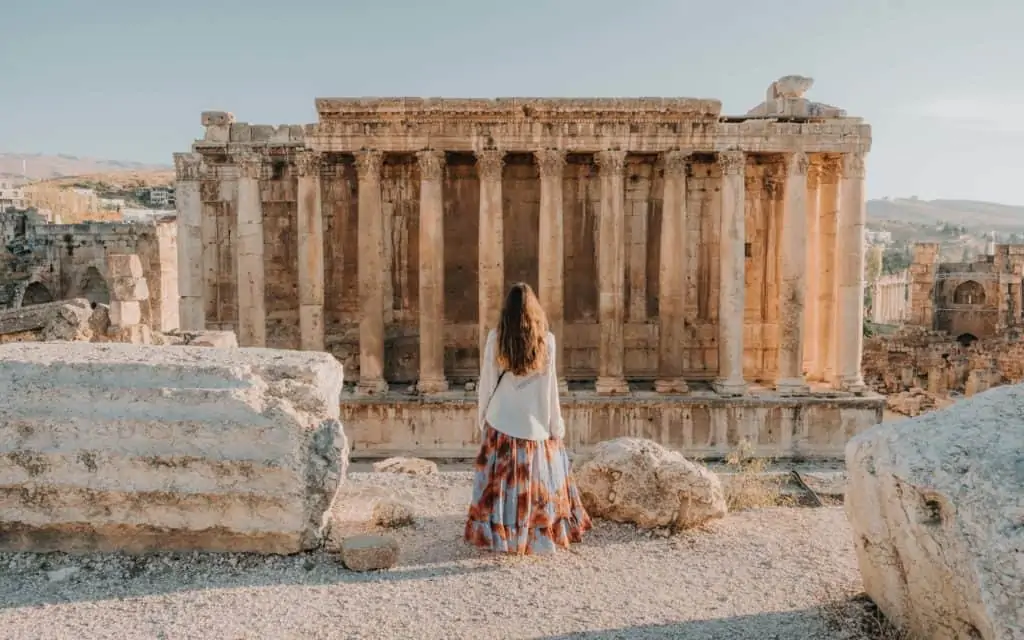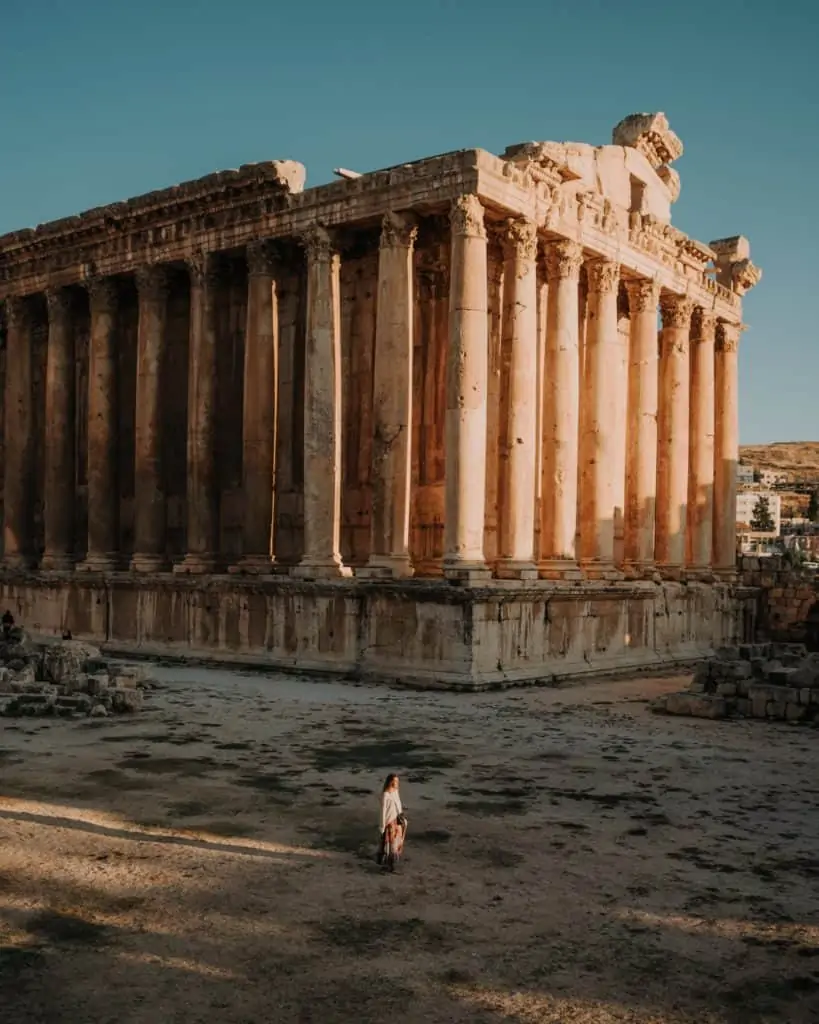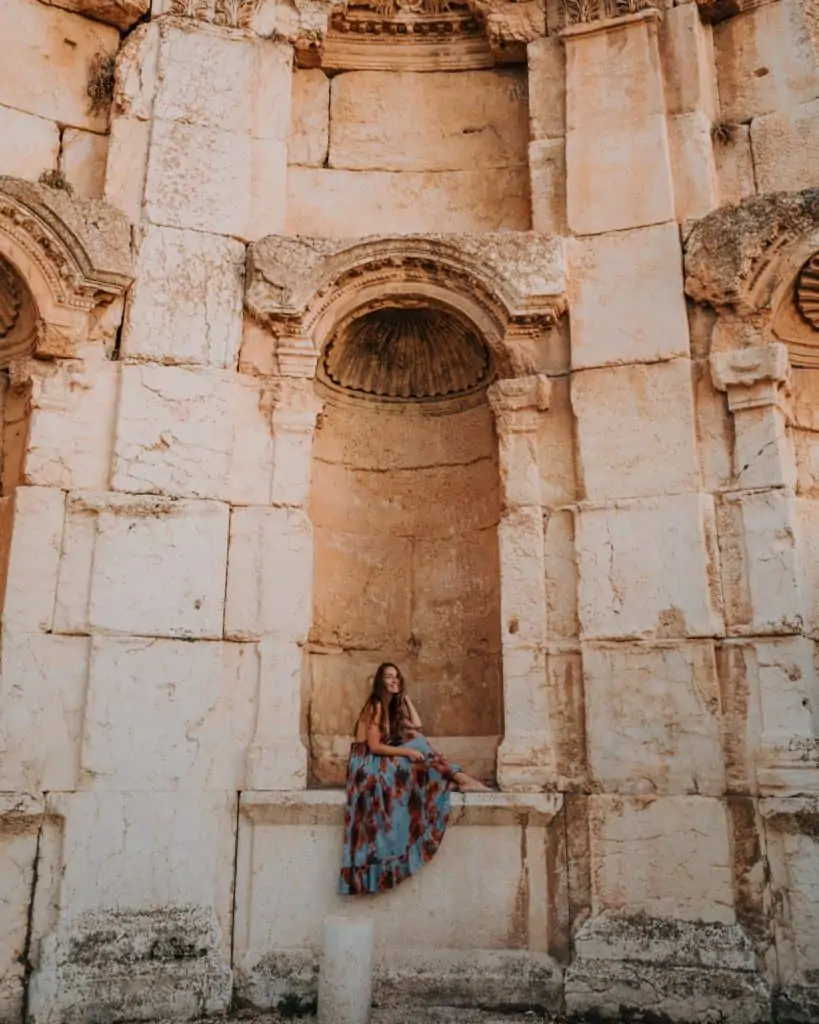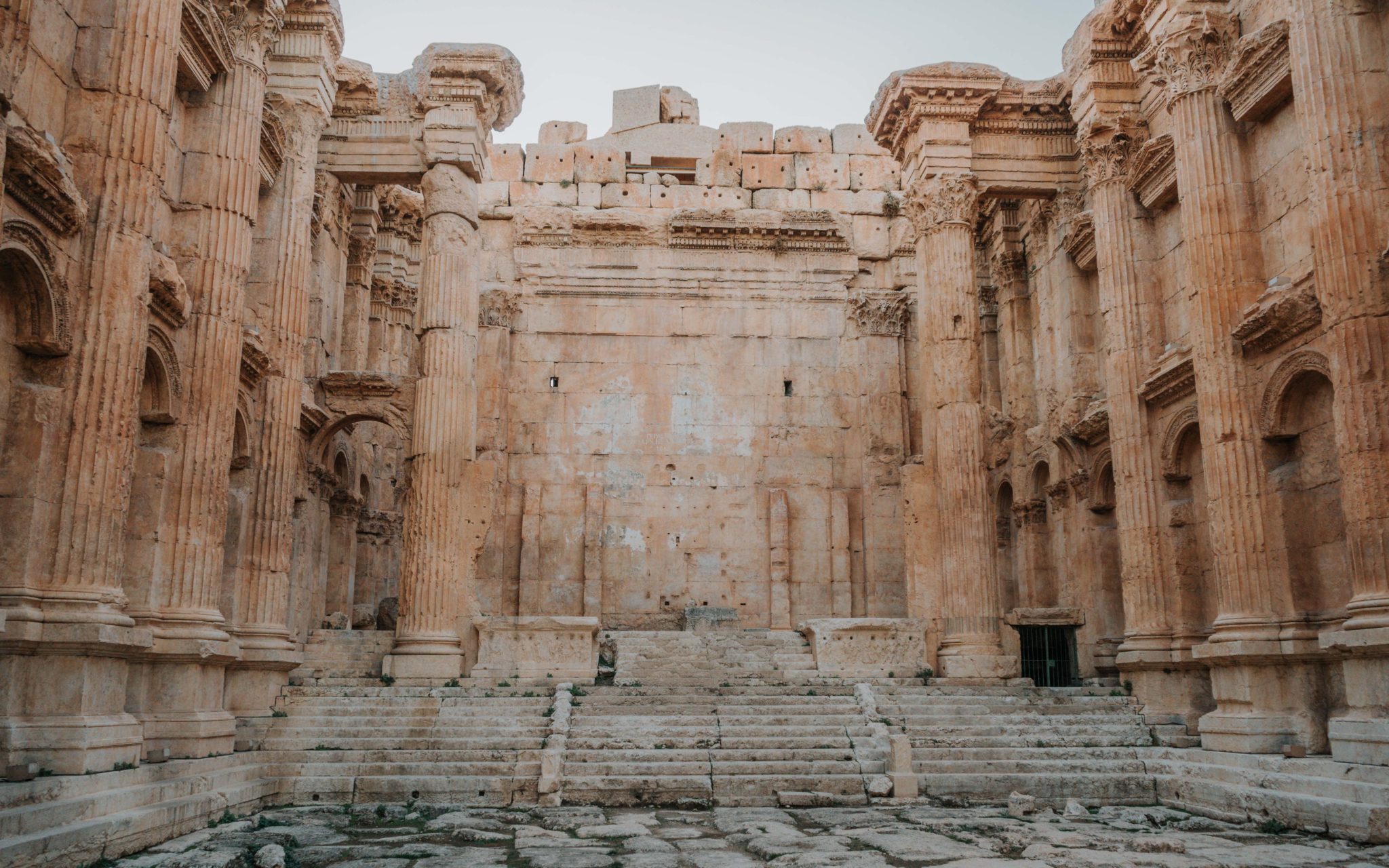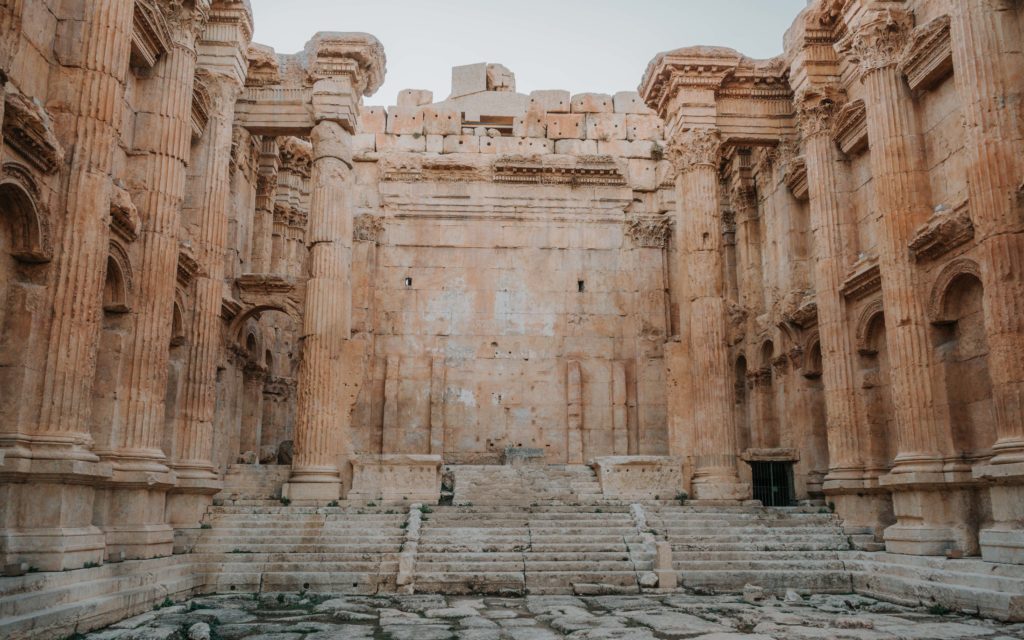 You can't leave Lebanon without seeing the Lebanese cedars – after all it is the tree that made it to the national flag. There are many natural reserves where you can admire the cedars and you probably can't go wrong with visiting any of them. We chose Cedars of God (probably the most popular spot of them all) and it was a beautiful place for a nice short stroll. The parking is free and there is no entrance fee – you are welcome to leave a donation though.
A mountain area full of small artificial lakes – their round shape makes them look especially pretty. We went in November and unfortunately not all the lakes had water in them. However, we still think it is a beautiful place to catch the sunset. You can drive your car all the way to the top – there is a free parking there and also a restaurant nearby (closed in low season though). During summer the place is even cooler with the lakes full and a summer tent festival taking place every year.
This place is definitely worth a visit if you are in the area. It is a little waterfall with the most turqouise water and a nice dining area around it. According to the owner, this place is absolutely packed during summertime but November is the off-season so the restaurant was closed and we were the only ones there. There is also an upper falls area where you can enjoy a swim in a beautiful pond but unfortunately it started to rain heavily when we came so we didn't have the chance to check it out.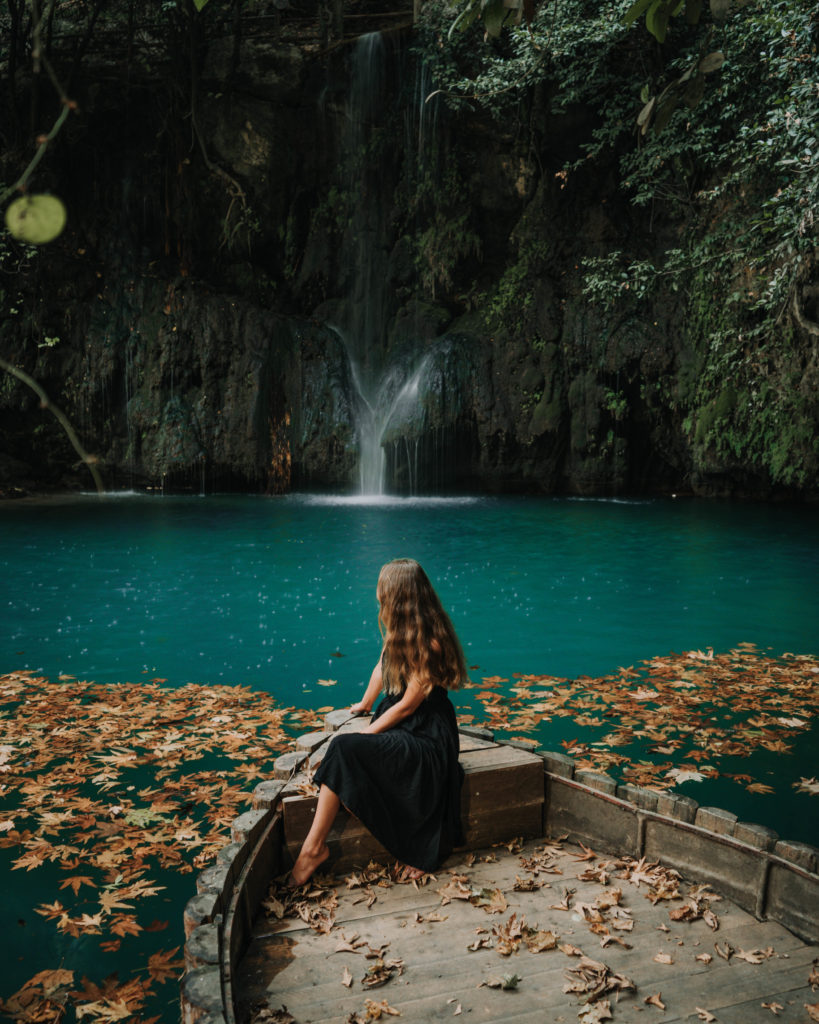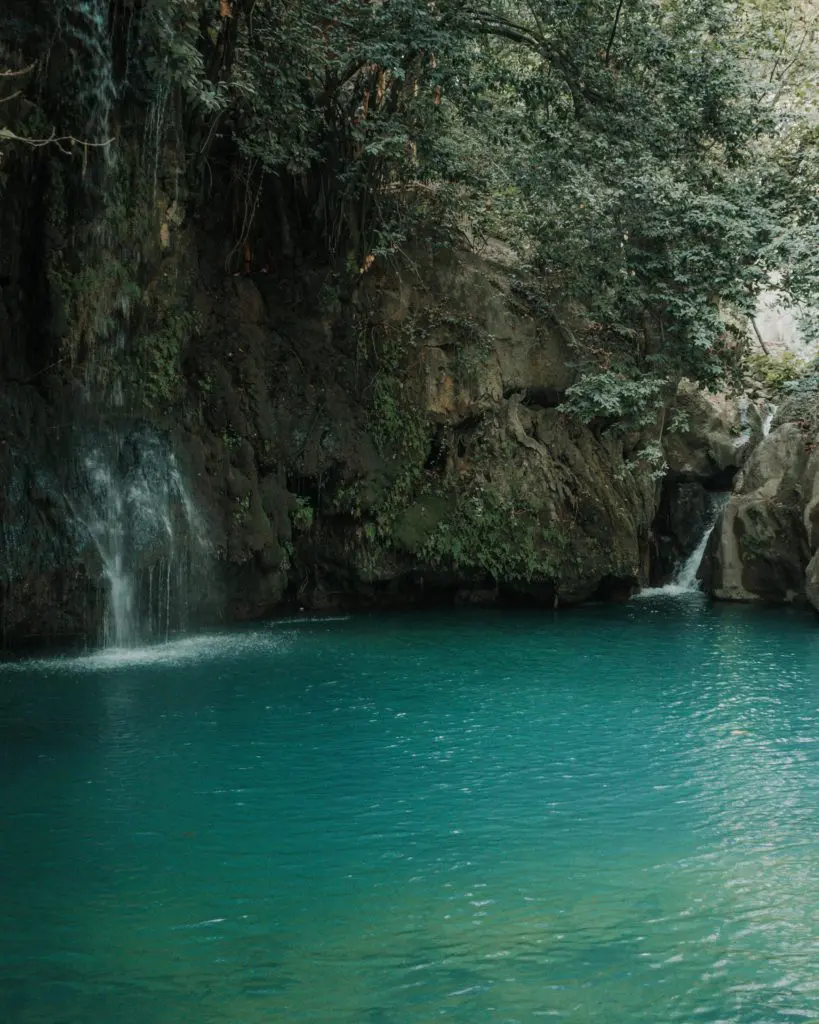 We are not usually the ones for top tourists attractions. And we are definitely not the ones for the highly paid ones – BUT WOW, THIS PLACE. The astonishing 9-kilometers long cave of Jeita Grotto has some splendid rock formations and is filled with crazy huge stalactites and stalagmites. Unfortunately you are not allowed to take pictures inside the cave (they make you leave your phone and your camera in a locker before you enter) and we obeyed – so no pictures to vouch for our words but believe us it was absolutely beautiful and impressive. The cave has two levels – in the upper one you take a 750m walk and in the lower one you take a boat ride – its accessibility depends on the water level though, sometimes during winter it might be too high to enter. There is a parking fee of 1 500 LBP and the entrance fee is 18 000 LBP (cash only). It covers a cable ride up, the access to upper and lower caves and a short ride between two levels. It is a typical tourist spot, very organized and quite crowded during high season but at the same time super beautiful and we are both happy we went! One of the best places in Lebanon so if your travel budget allows it, pay it a visit too!
Lebanese waterfalls in Yahchouch
We did this hike hours before our flight and it quickly became our favourite and most adventurous day of the trip! The crystal clear blue water and hidden Philippines-like waterfalls are not exactly what you would expect to see in Lebanon but it is all true. Plus it confirms that this country definitely does have it all.
If you are in the area with some time to spare and you want to see something unusual – drive a scenic road to Qasr el Ahlam. It is a castle built by Mohamad Hawchar – a Lebanese visionary. This house is the work of his life – he needed 25 years and stones from all over the world to achieve his goal. There is a small entrance fee.
Wadi Kadisza and Wadi Qannoubine
Known as the Holy Valley as this place is actually packed with churches built in the most epic locations. Unfortunately we didn't have time to do any hikes there but it sure looked like a great place to do so! Instead we just enjoyed the drive and stopped our car several times to take in the views from many viewpoints.
This waterfall is probably the most famous natural attraction in Lebanon. Top of every 'best places in Lebanon' list. We think it must have lost a bit of its charm now that it is turned into a money-making machine (foodtrucks, paved alleys, there is even a cable car that will take you this short way down – for the extra fee of course) but it is still a beautiful natural phenomenon to see. Again – during November sadly there wasn't much water left so this place must be much more impressive when the water is actually flowing during spring time! The entrance fee is 3 000 LBP and the parking is free.
All the other beautiful spots along the way
One blog post is simply not enough to cover all that this small country has to offer. If you are not convinced yet that Lebanon is definitely worth visiting, here are some more pictures from the various locations we have been lucky to experience. And there are still so many that we never saw because we didn't have enough time! We wish you an amazing time in Lebanon – let us know how you liked it!