We vividly remember the moment we bought our one-way ticket to Buenos Aires and a rush of excitement it gave us. This tango city is one of these places that rings a bell for everyone and we were so eager to get to know it a little bit better. We spent few weeks wandering its streets and districts, grabbing beers in omnipresent bars, chasing street art and stuffing our faces with delicious food. We understand that you may not have the same amount of time so we have prepared an ultimate list of sights and experiences to make your stay as satisfying as possible – whether you have just two, three days or the whole week in Buenos Aires.
Let's quickly talk boring logistics first!
Getting to the city center from the airport:
Public bus – this is the cheapest option (around 1€) and it can take anything between 45 and 90 minutes. The lines that go to the city center are 51, 8 and 394 and the bus stop is located on the AA2000 Corporate Building. You can buy your ticket on board. The lines don't operate on Sundays.

Leon bus company – the option we went for since the public transport would have taken almost 3 hours on a Sunday (buses don't go so you need to take a bus to a train station in Ezeiza first and take a train from there). It takes 45 minutes and costs 490 argentinian pesos per person (7,5€). Their buses leave from the same bus stop as public buses 

Tiendaleon.com

.
Taxi – most comfortable but of course, at the same time, the most expensive option. The trip to the city centre takes approximately 40 minutes and the average fixed fare among taxi companies is 25€ and 30€ during day and night shifts respectively.
Getting around Buenos Aires
Public transportation is incredibly easy in Buenos Aires – buses go non stop, there is a lot of them and they are easy to navigate. The only thing you need is a SUBE card. Taxis are very cheap too, you can use an app named BEAT – it works as uber. If you want more practical info (prices, money exchange, public transport) check out this blogpost about what surprised us most in Buenos Aires! And now we are off to the good part – let's see the top things you can see and do in this vibrant Argentinian capital!
What to see and do when you have two or three days in Buenos Aires
It is one of the oldest neighbourhoods in the city so it is definitely worth a stroll. San Telmo has lots of temporary art exhibits, nice cafes and street art. It also has a Defensa street which serves steak – so it is a must visit for meat lovers. Best time to visit would be on a Sunday – so if your schedule allows it and you will be in the city on a Sunday definitely spare a few solid hours to wander aroud the famous San Telmo street market.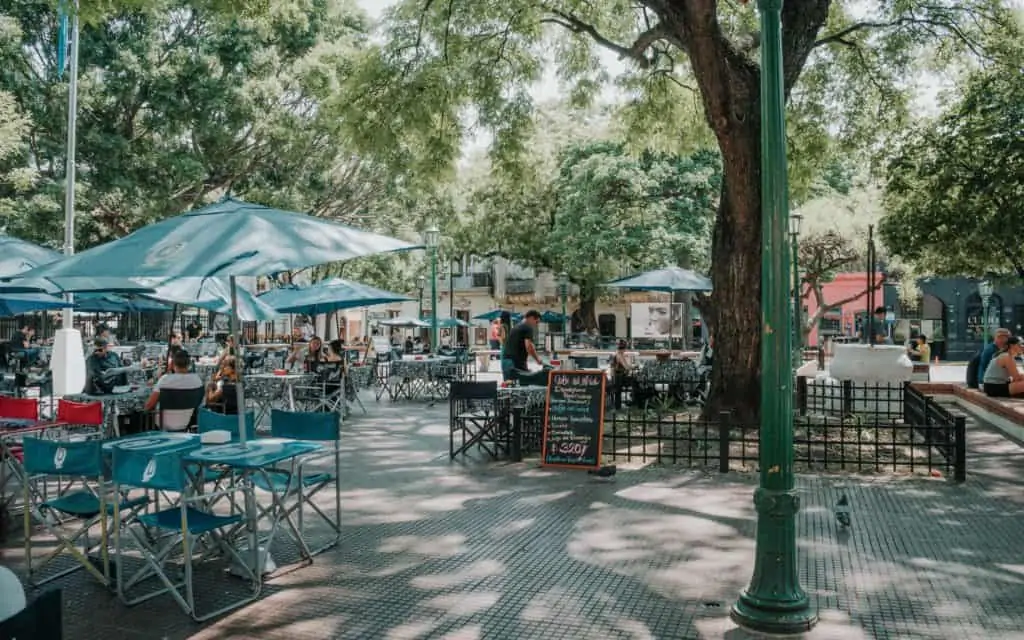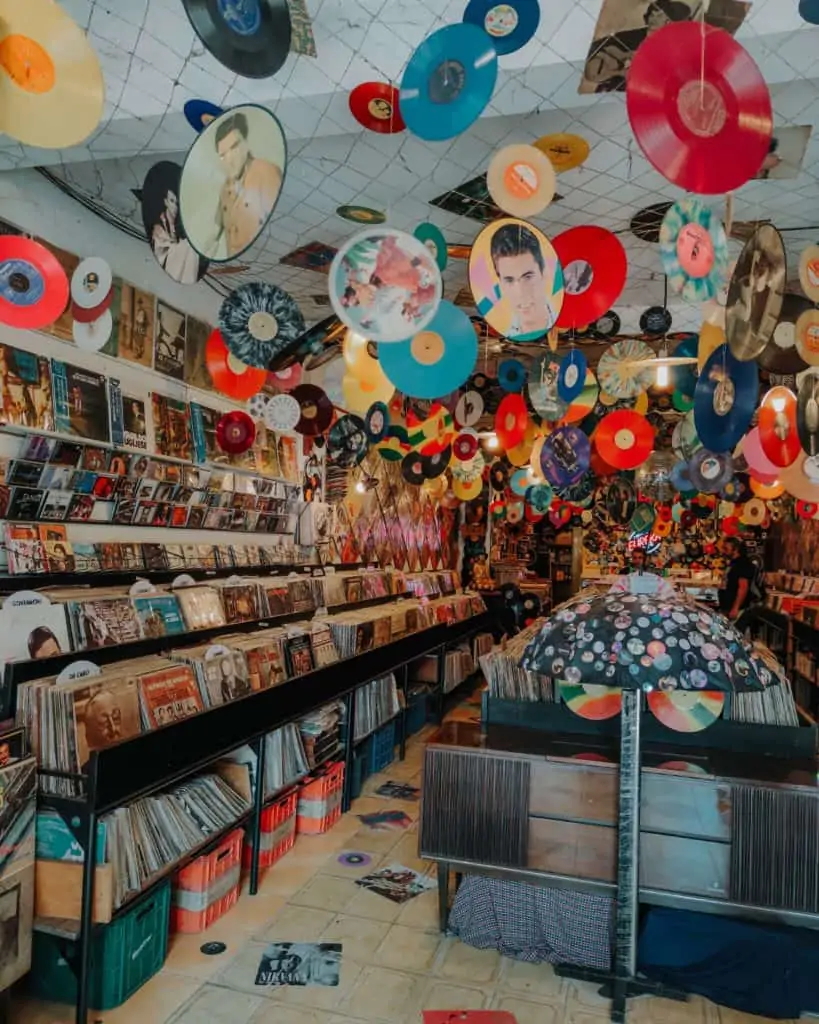 Again one of the oldest neighbourhoods in the city. La Boca, the Buenos Aires' neighborhood famed for its colorful houses, its tango and its soccer team, is the one spot that makes every visitor's agenda. The centerpiece is the cobblestone strip, El Caminito, filled with bars and cafes. On this street italian immigrants built their houses from whatever they were able to find. The result is quite charming even though the traces of time are visible. For football fans there is a gem nearby – La Bombonera stadium where young Diego Maradona used to play. For coffee and beer lovers there is also La Perla – one of the oldest bars in Buenos with a beautiful interior design. In this area keep yourself and your belongings safe – it is known for the attacks on tourists, especially the ones than wandered off the beaten path.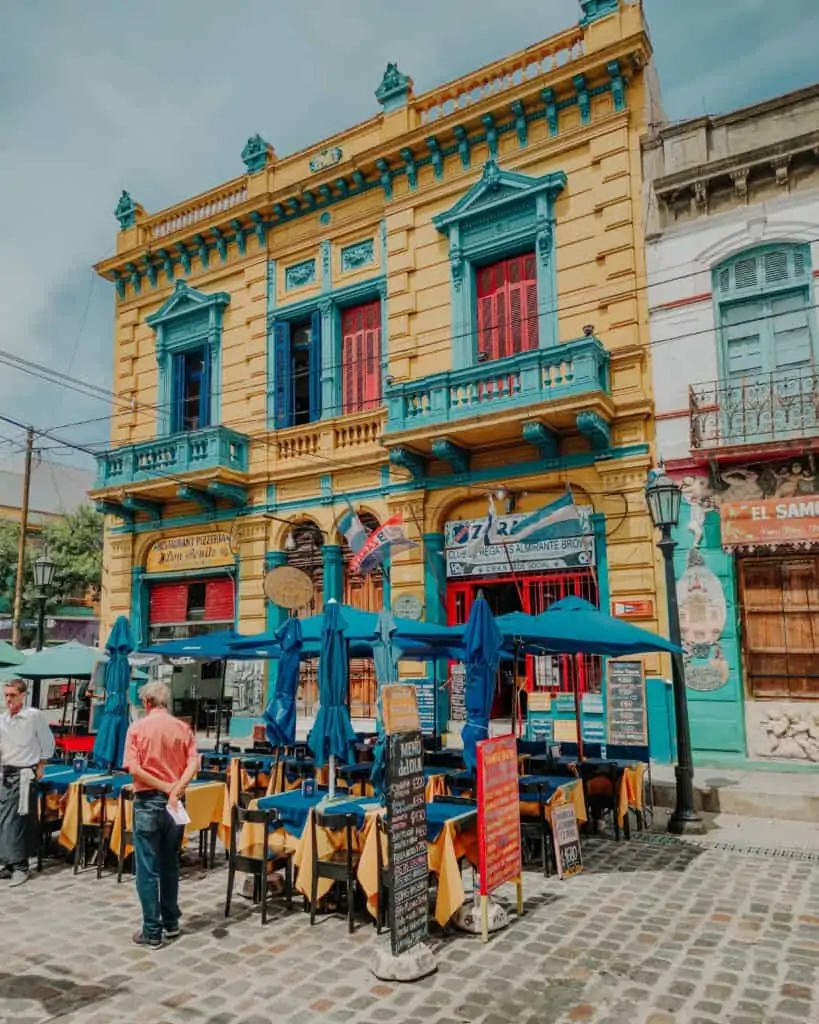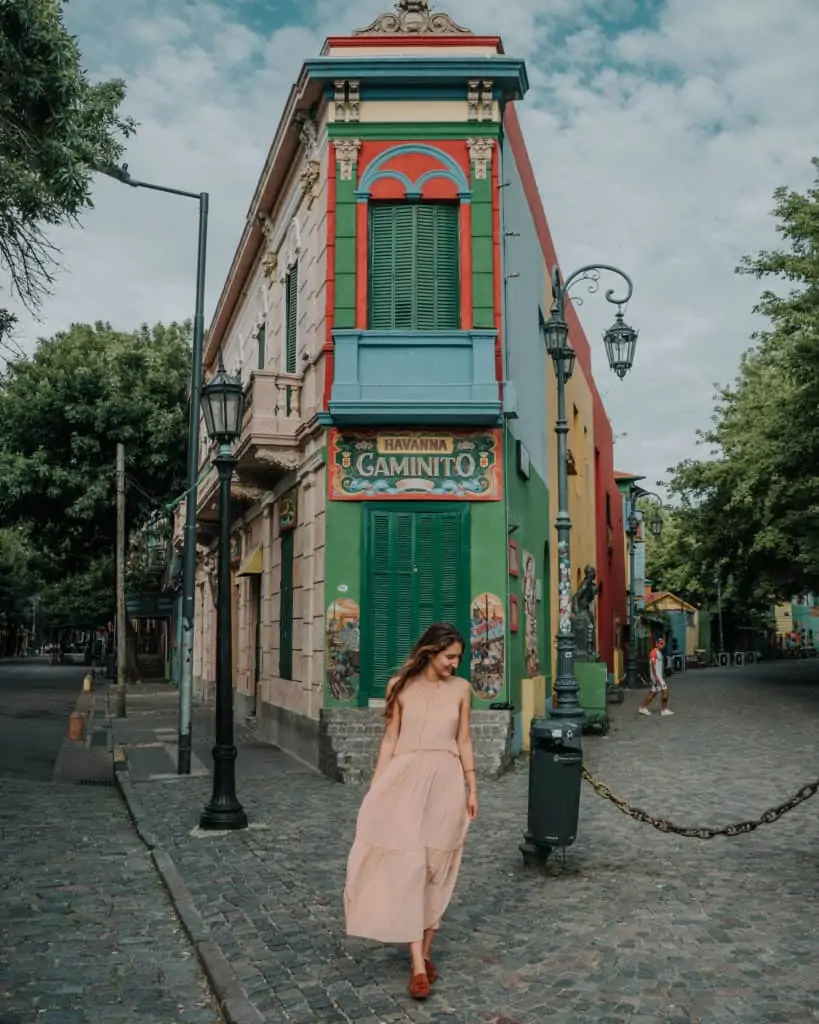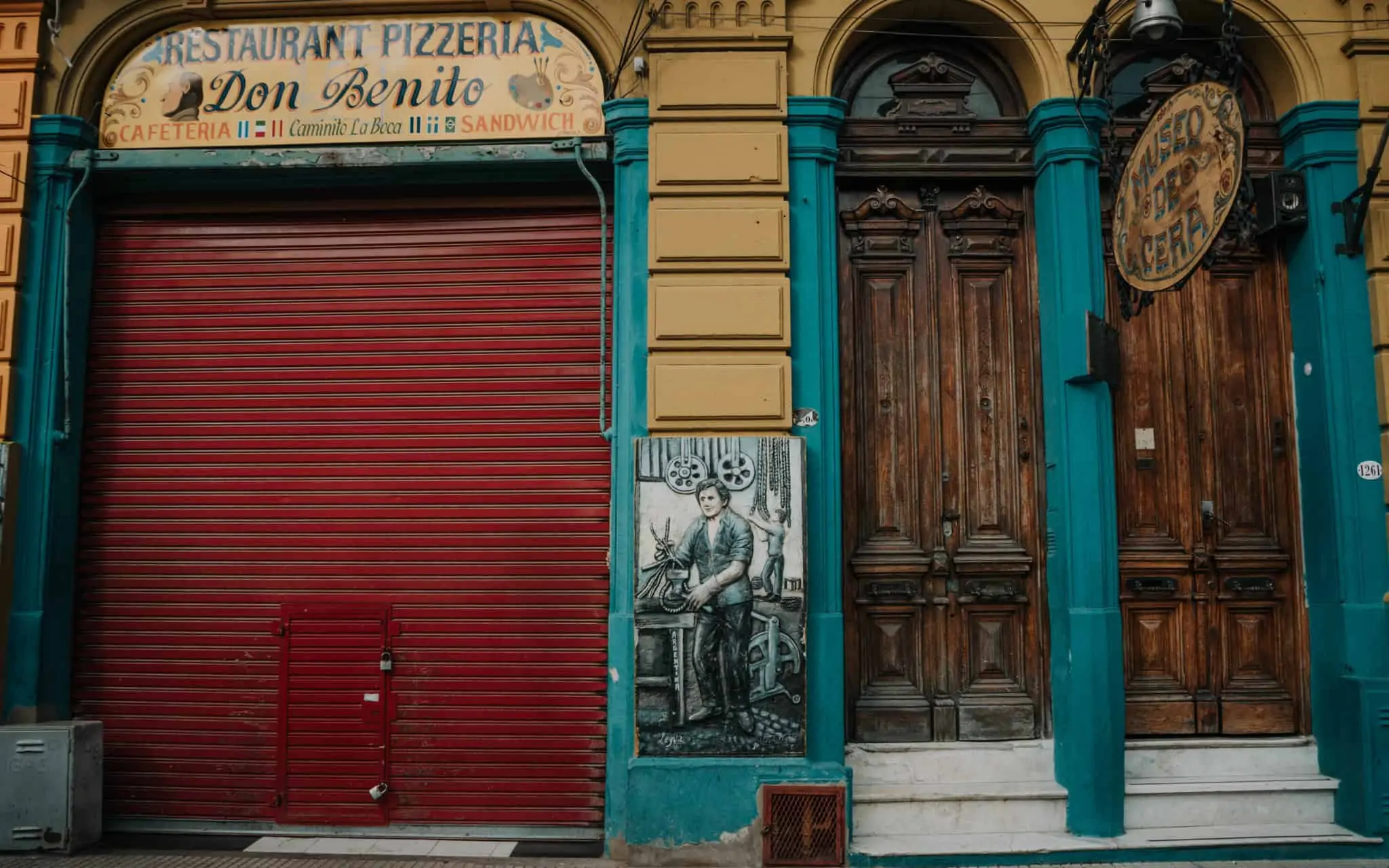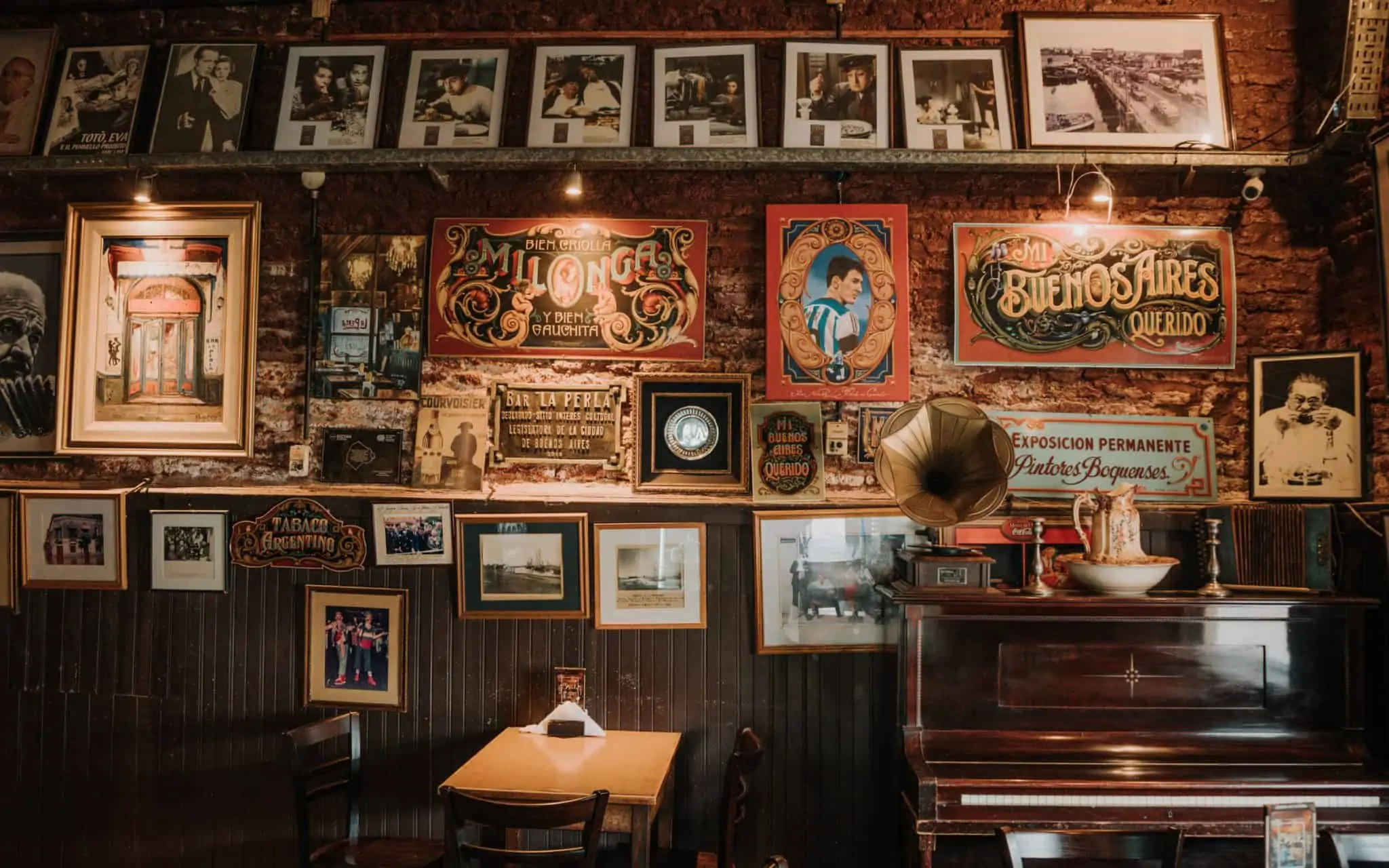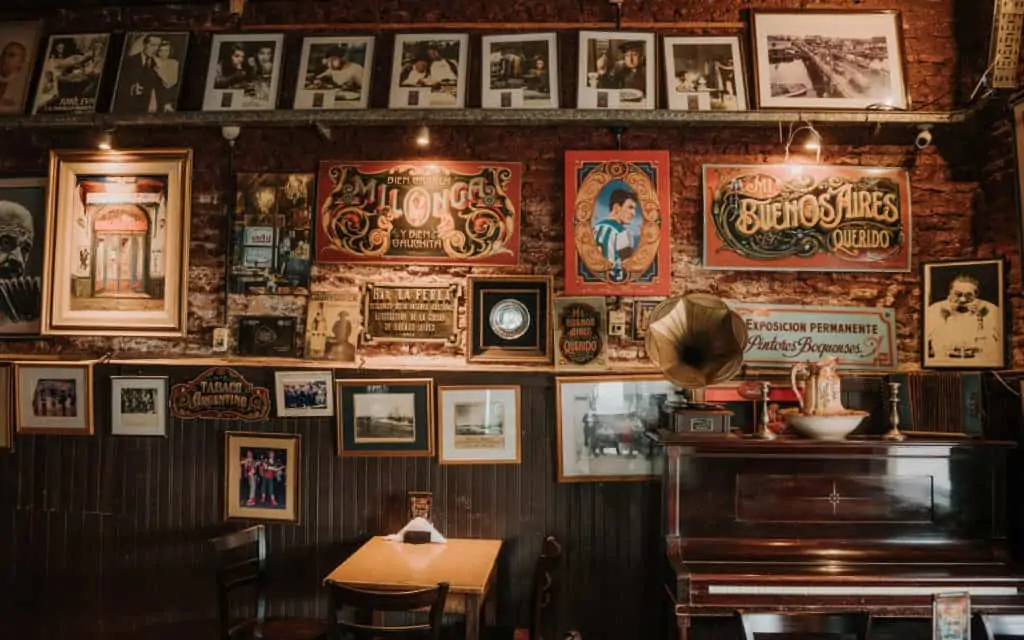 Floralis Generica is a sculpture made of steel and aluminum located in Plaza de las Naciones Unidas and it was gifted to the city by the Argentine architect Eduardo Catalano. This extraordinary sculpture is a true work of art! Its flower petals imitate the ones of a real flower – they open during sunrise and close as the sun sets. Moreover, they hide from the wind and follow the sun. Best time to visit would be around sunset with other locals hanging around the park.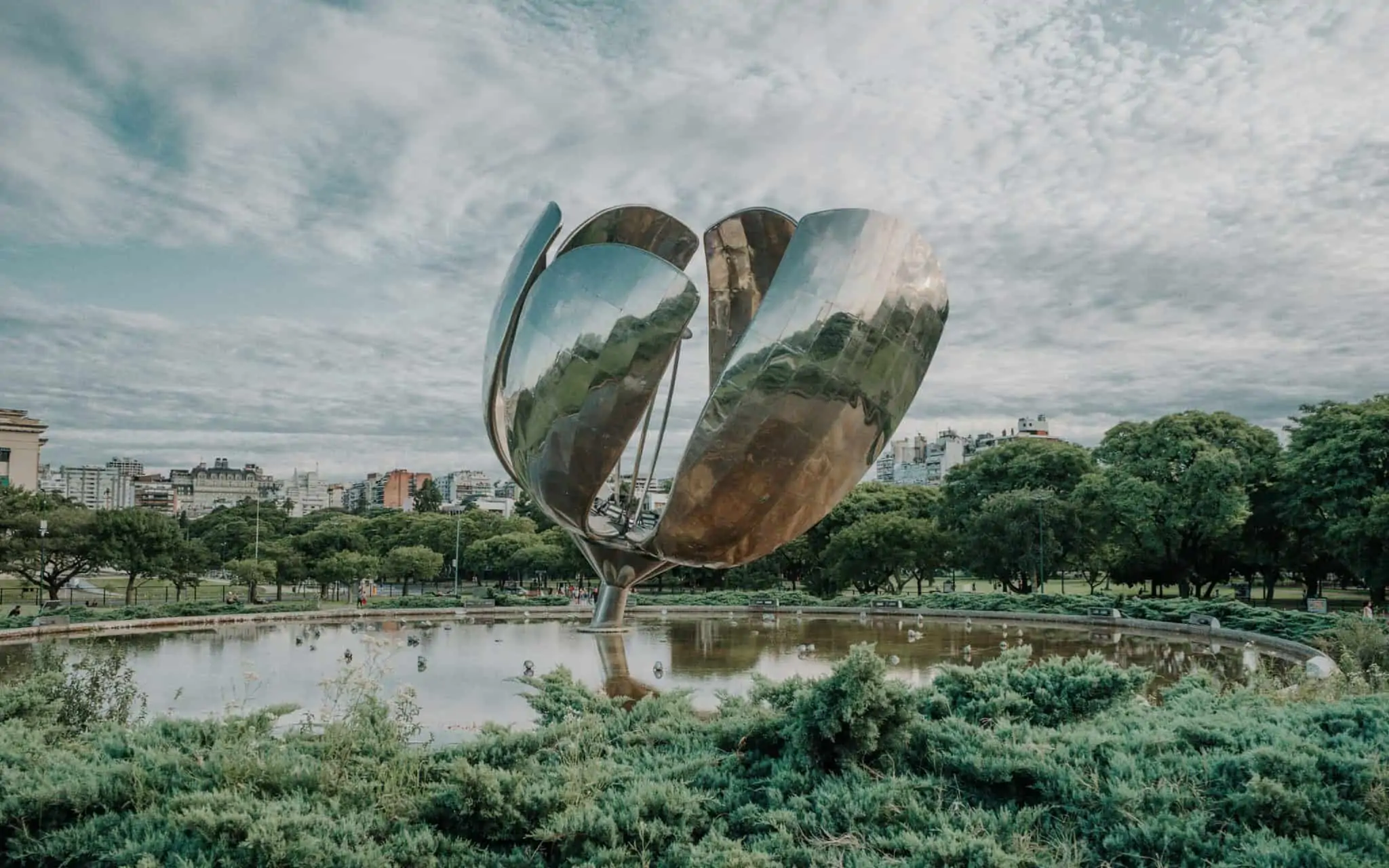 Pizza isn't probably the first thing that comes to your mind when you think of Argentina – but believe us, it is huge here! Vast numbers of Italians settled in Buenos Aires during the end of the 19th century and it left a clearly visible mark on the city's cuisine. Fun fact – Buenos Aires has the highest concentration of pizza joints per capita in the entire world. You will soon see though that the word pizza doesn't mean the same thing here as it does in Italy. The typical argentine pizza doesn't resemble the italian one you all know and love AT ALL. A lot of people claim they hate it but we guess we are one of the few non-argentinians who actually like their pizza! The typical pizza in Buenos Aires is prepared "al molde" – a thicker, more spongy dough that is just overflowing with melted cheese. The few classics are faina – solo pizza dough, muzzarella with lots of cheese and fugazza with a crazy ammount of onion. Our favourite place was located in San Telmo – not fancy but absolutely delicious and in our opinion they serve the best pizza in Buenos Aires (again – check out our Buenos Aires food guide!).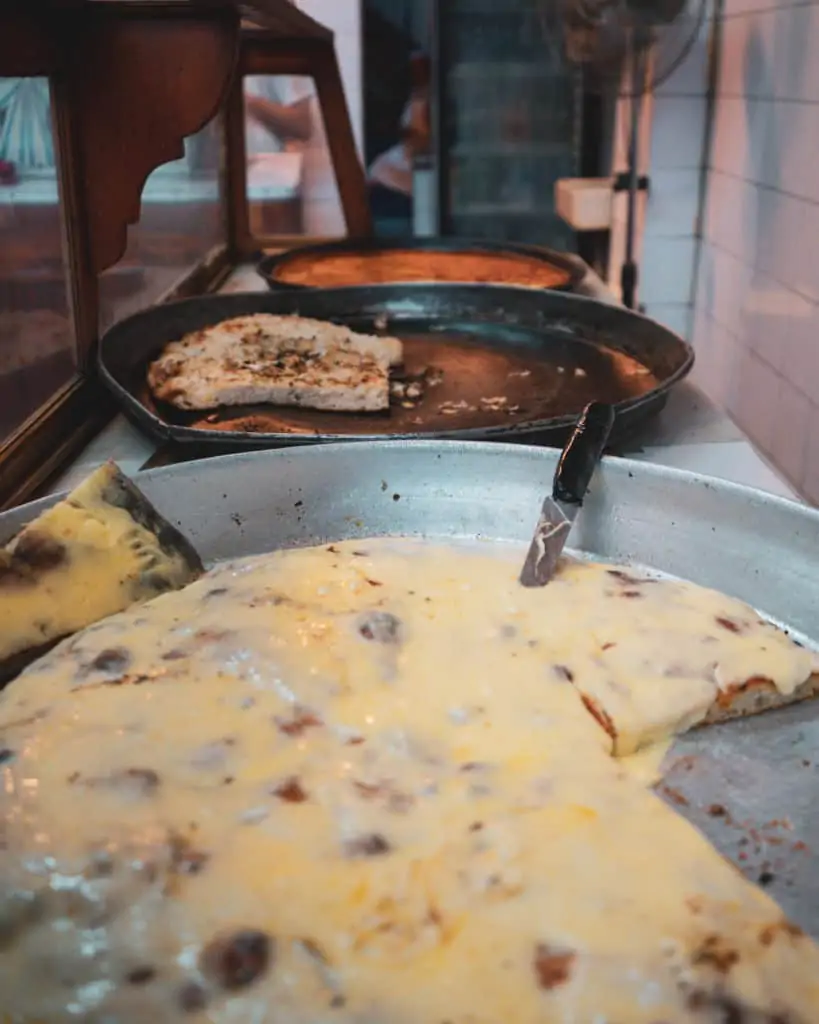 Buenos Aires (with UNESCO approval!) claims to be the city where this fire dance of love originated. And you can see it all across it! Many people choose to see a professional tango show (sometimes combined with dinner and drinks – naturally a more expensive option) but we recommend you to step outside your comfort zone and take it one step further. Take a tango class! And a tango class in an old and smelly milonga – El Cathedral which is probably the best place to see real tango in Buenos Aires. Classes are good for beginners and they start everyday at 8 and 10:30 pm. Just a small warning – a class will most likely start even more late so drink an extra mate with your dinner. After the class you may hang around longer and with a wine in your hand see other people dance. Or you can give your newly acquired skills a try.
We usually stay away from meat but if you are an omnivore or a flexitarian – there isn't a better place to eat beef than Argentina! Go to San Telmo and its famous Defensa street and visit one of the traditional parrillas.
When you have more time - one week in Buenos Aires
Café Tortoni is the oldest cafe in the city – it was founded in 1858. It is also the best preserved of the city's many officially recognised historic cafés, known as "bares notables". In its prime time, the cafe was frequently visited by important politicians and cultural icons including writers such as Jorge Luis Borges and Julio Cortázar, the musician Arthur Rubinstein and the singer Carlos Gardel. The Tortoni is one of the few cafes that still offers a century-old type of ice cream called "leche merengada".
It was named the most beautiful bookstore in the world by National Geographic and for a good reason – it truly is outstanding! In fact this place started as a theater in 1919 and few years later it got transformed into a cinema (in 1929 it showed the first sound films in Argentina). After the year 2000 the place was finally made into a bookstore. Now it also has a coffee place where you can read a book you have just purchased.
You know it is weird when a cemetery works as one of the major tourist attractions but it is what it is. Recoleta Cemetery is located in a residential area and it is one of the most famous necropoli in the world. We were utterly surprised by the size and oppulence of the tombs inside – creepy but very impressive. The remains of some of Argentina's founding fathers are buried here, including the former presidents, along with many intellectuals, aristocrats, and, most famous of all, María Eva Duarte de Perón, better known as Evita. Worth a stroll!
Carlos Thays Bothanical Garden
Buenos Aires gets very hot during summer months and it can be tiring for those not fond of the heat. There are lots of green areas around the city where you can find some peace and shade but our most favourite was Carlos Thays Bothanical Garden. It has lots of planthouses (the main one is perfect for photoshoots!) and a butterfly garden (open during the weekends and holidays from 12 to 1pm). Perfect for a stroll in the middle of a hot day.
A more sophisticated and posh area where all the expensive hotels are located. You can take a nice stroll along the river and have a drink in the evening in one of the many bars.
If you are a Boca Juniors fan, this one is a real treat! La Bombonera, called that way because of its shape, is located in La Boca district. On this stadium football icons, such as Diego Maradona, used to play. You don't even have to be a football fan to know what this means! There is also a museum on site – Museo de la Pasion Boquense, opened in 2001. If you want to get a real grasp of this place, try getting tickets for one of the games! You won't regret it.