It is highly possible that at some point during your stay in Buenos Aires (or even earlier when you work on your Buenos Aires itinerary) you are going to look at the map and seeing how close Uruguay is you will feel tempted to visit it and get this extra stamp in your passport. Luckily for you – getting to Uruguay from Buenos Aires is fairly fast and easy and you can even do it on a day trip (although we highly recommend you to stay longer in this awesome laid back country – have a look at our Uruguay coastal adventure itinerary). We have prepared a short practical guide on how to organize it.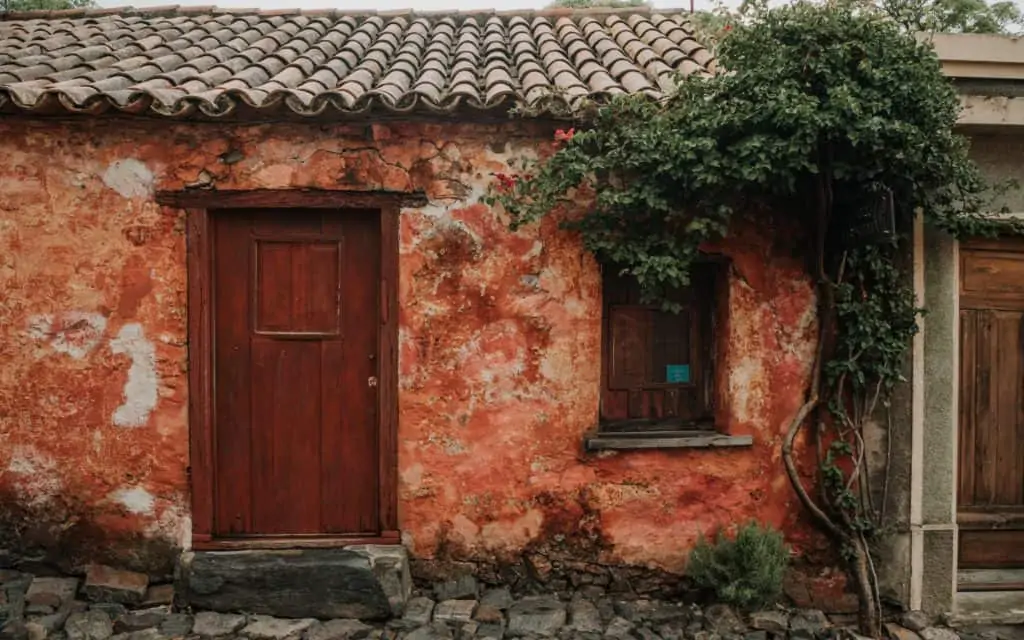 The distance between Buenos Aires and Colonia del Sacramento (the closest uruguayo town) is a little bit over 50km. The cities are divided with a huge La Plata estuarium. You can travel between this two cities in three ways:
– on land – it takes forever and choosing this you are wasting a lot of time;
– by air – crazy expensive, not to mention time-consuming, for such a short trip;
– by water – with a ferry, which we think is your best, most cost-effective option and that's the one we are going to discuss here.
There are three ferry companies operating between Buenos Aires and Uruguay – Buquebus, Colonia Express and Seacat Colonia. These companies leave from different ports (we put the directions further down) and they vary when it comes to prices and standards. From Buenos Aires you can take a ferry to the following cities: Colonia del Sacramento, Montevideo, Punta del Este, Piriapolis and La Paloma (not Colonia Express though). After some cosideration we decided to go with Colonia Express because they offered the cheapest price for the dates we were interested in (usually the Seacat Colonia is the cheapest – plus when you change your location on their site to Uruguay prices drop even more!). Remember to always check all the options because that way you can end up with a great deal.
We can't stress this enough – we are mainly talking about a trip to Colonia del Sacramento because this is the one we have a personal experience with. You can also take a trip to Montevideo – it will either be a ferry or a two-part journey combined of a ferry and a bus from Colonia del Sacramento to Montevideo (they happen on the same day so it doesn't mean you can break the trip with an overnight in Colonia).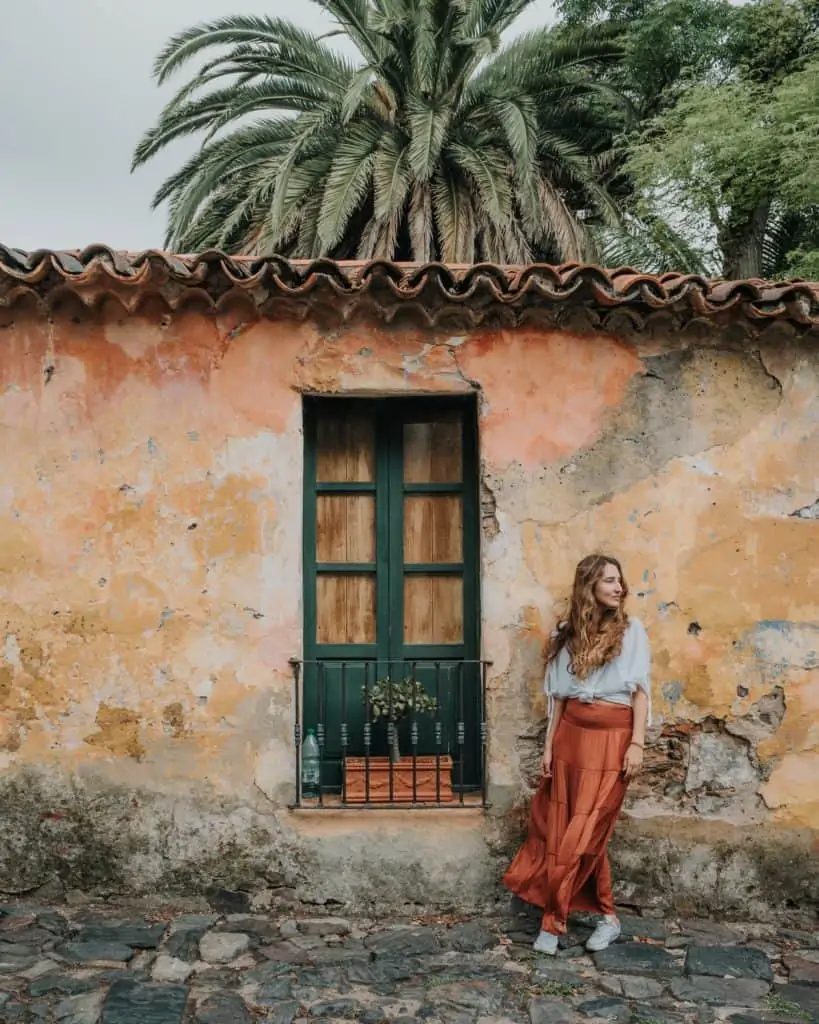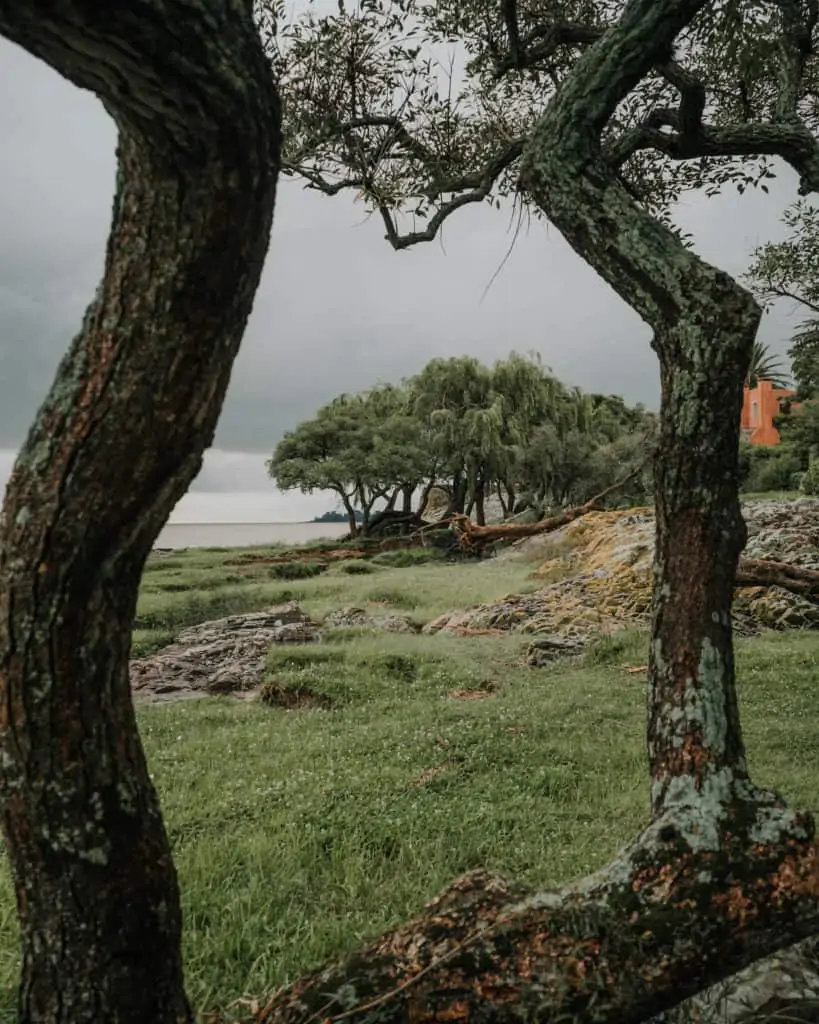 The prices vary from 1500 to even 7000 argentine pesos. They depend on the class, tickets' flexibility and of course the dates and how early you buy them. If you are buying last minute or for the weekend the tickets are obviously more expensive. We were lucky to buy ours for 40€ both ways (there was a summer promo going on – 30% off so it is good to always check all the operators out). Some operators' prices vary when you switch the currencies – in some cases by switching your location to Uruguay you can save as much as 5€ on one ticket.
How to actually buy your ferry tickets
You can buy your tickets online on the respected company's website:
– Buquebus.com
– Coloniaexpress.com
– Seacatcolonia.com
After choosing the class (we recommed you to buy the lowest – it's a short journey plus nobody checks where you actually sit) you need to share your personal data (duh) and email address. After a moment should have a confirmation on your email – and you 'SHOULD' print that. From our own experience we know that, with Colonia Express at least, you don't need to print the tickets – there are plenty of check-in boots available both at the ferry or bus station. Pay for your tickets with your Revolut card to avoid high exchange rates.
Where does your ferry leave from
In both Argentina and Uruguay we noticed a weird custom of not sharing the departure station's address. On a ticket from Colonia Express you won't see the info so here you have all the ports' addresses in Buenos Aires:
Colonia Express Puerto
Av. Elvira Rawson de Dellepiane 155, Buenos Aires, Argentyna
maps.google.com
Buquebus terminal oraz SeaCat ferry terminal
Av. Antártida Argentina 821, Buenos Aires, Argentyna
maps.google.com

Colonia Express terminal is clean and airconditioned, it has bathrooms and fast wifi so if you have a late departure and you need to check out early from your hostel it can be a good place to wait it out if you have no other options. For the return journey we bought our tickets from Montevideo to Buenos Aires – usually it can either be just a 2-hour ferry or a mix of bus and ferry from Colonia to Buenos Aires. We got the second option. Montevideo bus station address (it also hosts all intercity bus connections):
Tres Cruces Terminal
Bulevar General Artigas 1825, 11800 Montevideo, Departamento de Montevideo, Urugwaj +598 2408 8601
maps.google.com.
The bus station is very clean and safe, it has fast wifi, power socets and McDonald's. Additionally it is open 24/7 so if you have a super early bus you can save some money on hostel stay. Take something warm to wear in a bus cause they sure know how to overuse aircon there.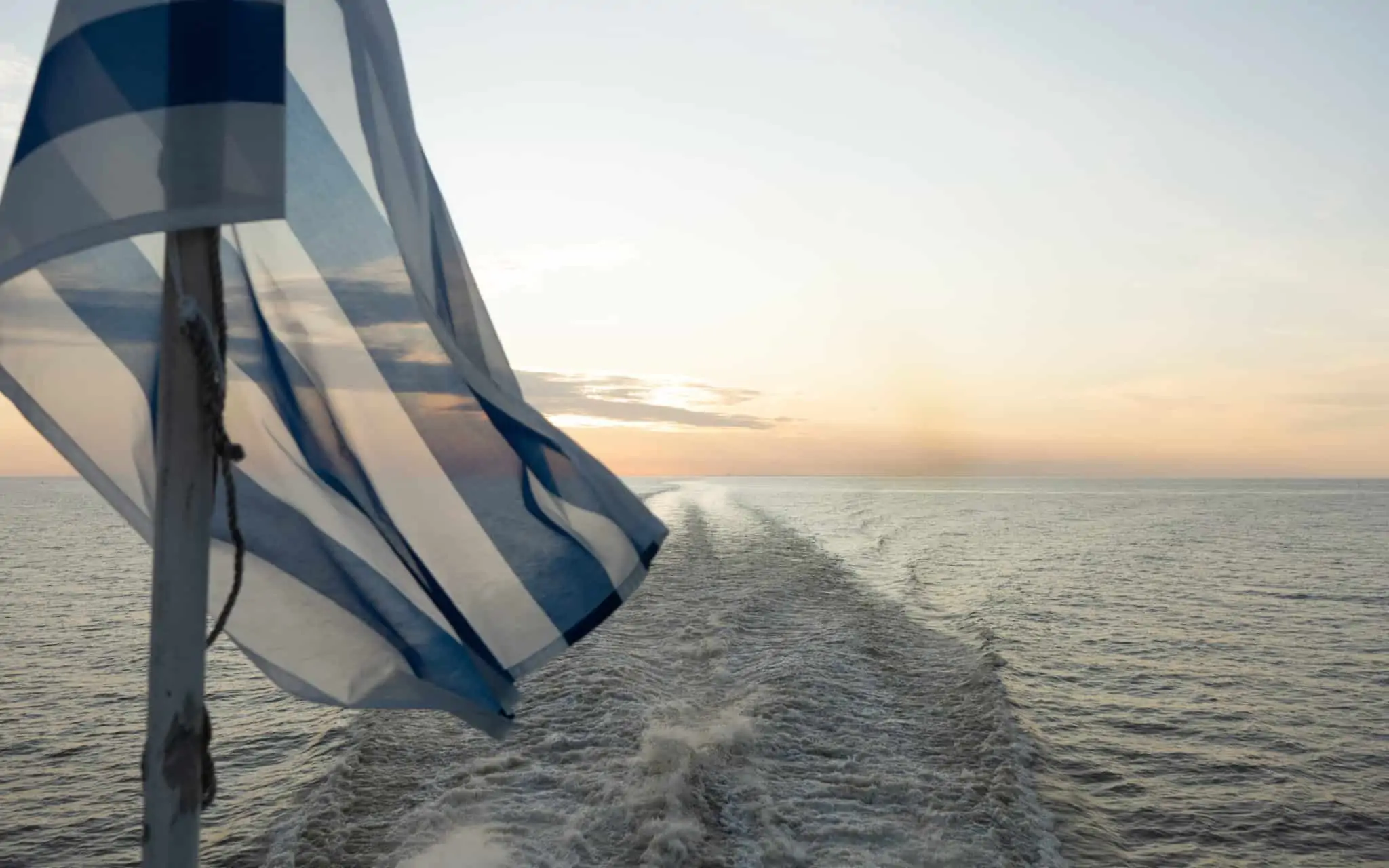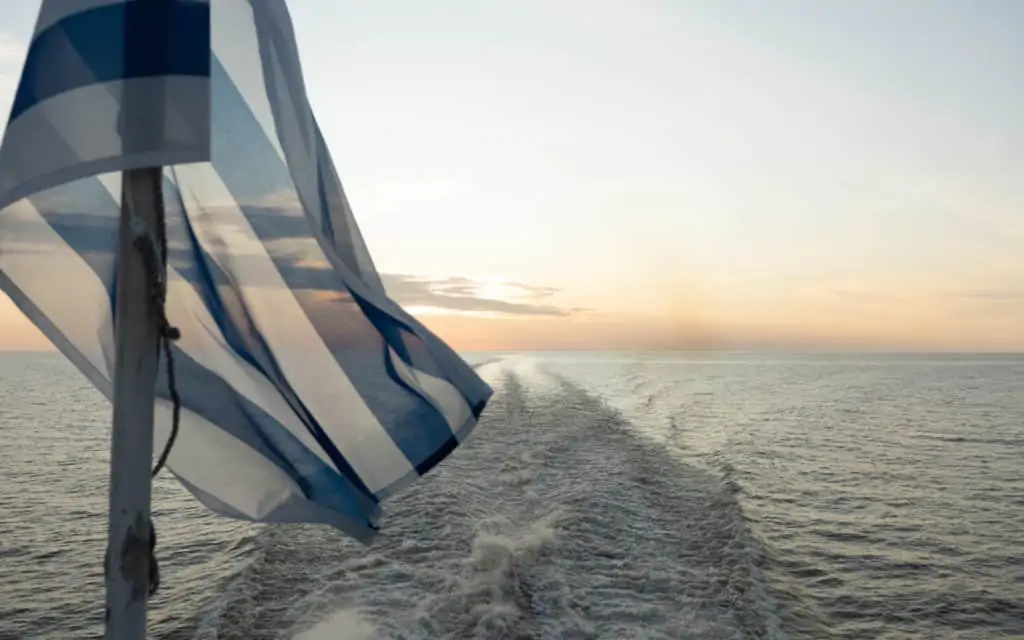 What should you take with you
Naturally the most important things you need to take to Uruguay are your swimsuit and sunscreen. Among less important things – don't forget your passport! Between two countries there is a regular border crossing procedure that takes part in the country you leave from. This is why you are asked to be there 90 minutes before your departure – however in our opinion it is a bit too early.
And that's it when it comes to all the practical info. Let us know if this was of any help to you and enjoy your stay in the land of mate, marijuana and endless beaches!